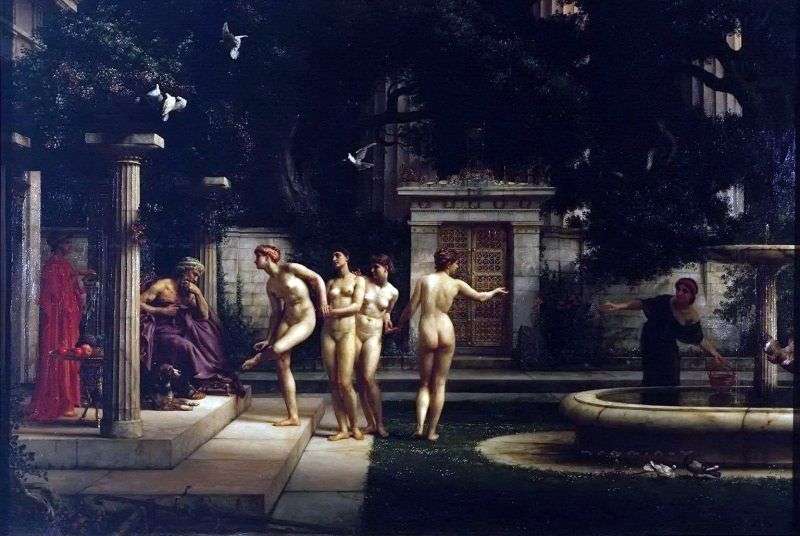 Asclepius, the son of Apollo, learned healing, he not only healed, but also brought the dead back to life. Zeus was angry with Asclepius and struck him with lightning for having violated the order reigning in the world, after all Hades was controlling his lives and deaths.
When Asclepius had a lot of experience in the art of healing, Athena gave him blood that had flowed out of the veins of the Gorgon. The blood that flowed from the left part of the gorgon brought death, and from the right part it was used by Asclepius to save people. People honored Asclepius, they depicted him with a rod that wraps around a serpent. Later, its symbol became a bowl, also entwined with a snake.
When the patient recovered, they sacrificed a rooster to Asclepius. Asklepios from his wife Epioni had two sons, also a doctor: Machaon, who died in the Trojan War, and Podaliyri, as well as two daughters: Gigiyya and Panakey.