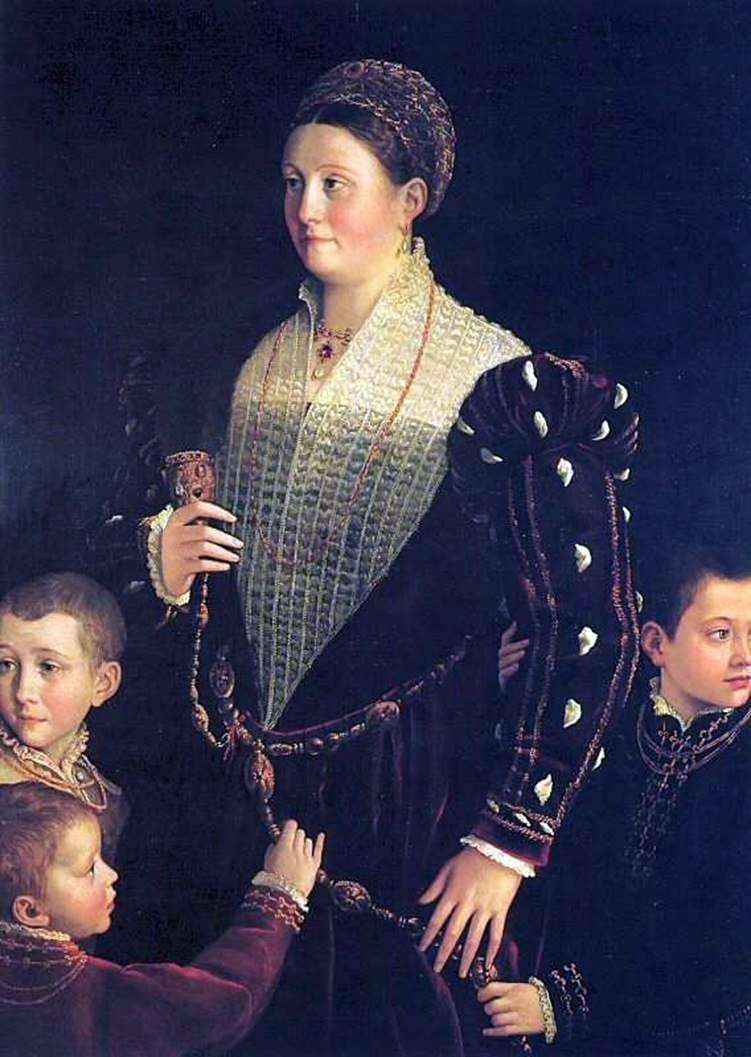 Painting Parmigianino "Viscountess Sansecondo with Children", wood, oil. In 1531, the artist returned to Parma, not making money away from the homeland of wealth, but honing his skills, gaining many faithful comrades and fame among connoisseurs of art.
Since that time, the second "Parma" period of the artist's work begins. Parmigianino paints paintings and portraits to order, works a lot and fruitfully. The family portrait of the Viscountess Sansecondo with Children was painted in the classic Renaissance style, as the artist wrote as an enthusiastic student and follower of the
great masters of painting: Michelangelo, Raphaella and, of course, Caravaggio. No excessive stylization, distortion of the image or mannerism, on the contrary, the woman full of dignity and nobility wrote realistically and truthfully, and lively children's faces are spontaneous and lovely.
Almost immediately after the arrival of the Italian master in his hometown, the delighted Parmesians ordered him the painting of the church of Santa Maria della Steccata. He worked on the paintings of the Parma church up to 1539, but the delay in their completion resulted in his imprisonment.