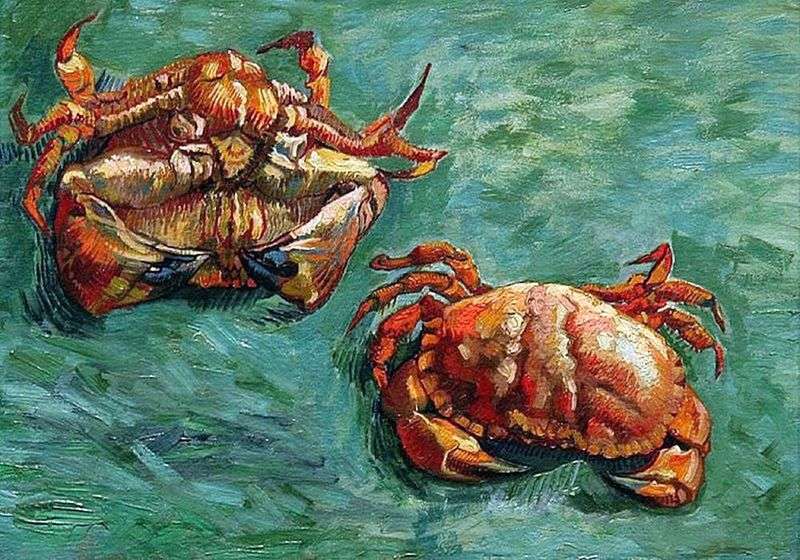 The picture "Two crabs" Van Gogh wrote in 1889, shortly after leaving Arles Hospital. The motif of the painting was inspired by the engraving of the Japanese artist Katsushika Hokusai. The French magazine, in which this engraving was printed, Brother Theo sent Vincent a year before. Now the picture can be seen in one of the museums in London.
The artist painted two large crabs lying on the surface of the table. The composition of the picture is very balanced: there is nothing superfluous in it, as there are no deaf areas. The artist depicts a still life from above, so it seems that the crabs are on a vertical surface. Their forms are modeled with dense bright penumbraes, and on the table black shadows surround them with a fat contour.
Van Gogh uses the usual contrast for contrasting complementary colors. The green background is written quickly, with dense sweating strokes. Acquiring a bright yellow shade, in the shadows, it becomes almost blue.
Crabs are written out much more carefully, the artist emphasized the granular texture of their bright shells, paying attention to all the details. Round backs glow in the light with bright highlights, and sharp, but lifeless claws flop to the sides.