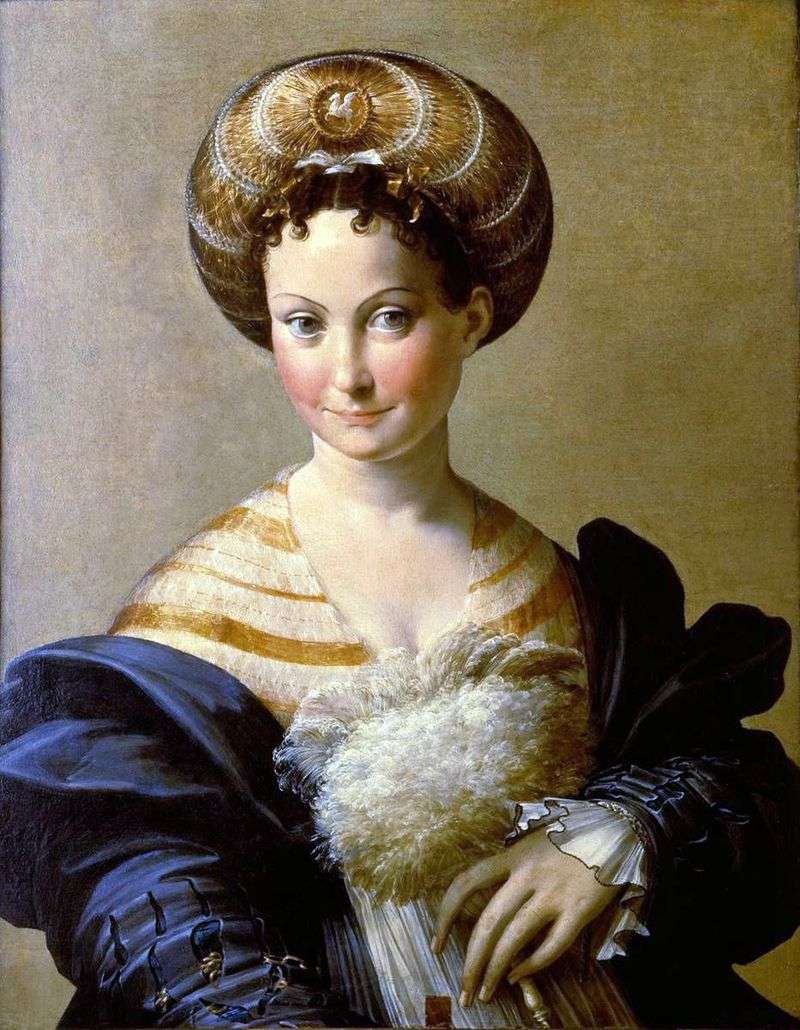 One of the most attractive figures of the Renaissance, Parmidzhanino, is one of the most striking and original Mannerist artists. The presented picture is Parmigianino's masterpiece in the portrait genre. It received its second name, probably thanks to a headdress resembling a Moorish turban. Indeed, these hats, decorated with gold threads, were fashionable in Northern Italy in the 30s of the XVI century, when this canvas was written.
Although the portrait was made according to the ideal of female beauty of the time, Parmigianino was definitely admired with a particular person. Perhaps it depicts Camilla
de Rossi, the wife of Girolamo Rollavicino. Slightly sad eyes and a smile create a shy image, but the plump pink face makes it flirty. Clever look, graceful elongated arms, elegant clothes speak about the character of the seductress. Rounded lines, a turn of the head and a striking variety of textures underline the charm of a woman. Her elegance and long neck are typical of this painter's style.
In 1542, Camilla was expelled from Venice because she "interfered with politics" or because she was too friendly with the French ambassador. This work is one of the most significant examples of the talent of Parmigian-portraitist, showing the extraordinary novelty that he was able to achieve. In the 17th century, the painting belonged to the collection of Cardinal Leopoldo de Medici and remained in Florence until 1928, after which it was exchanged and thus ended up in the National Gallery of Parma.