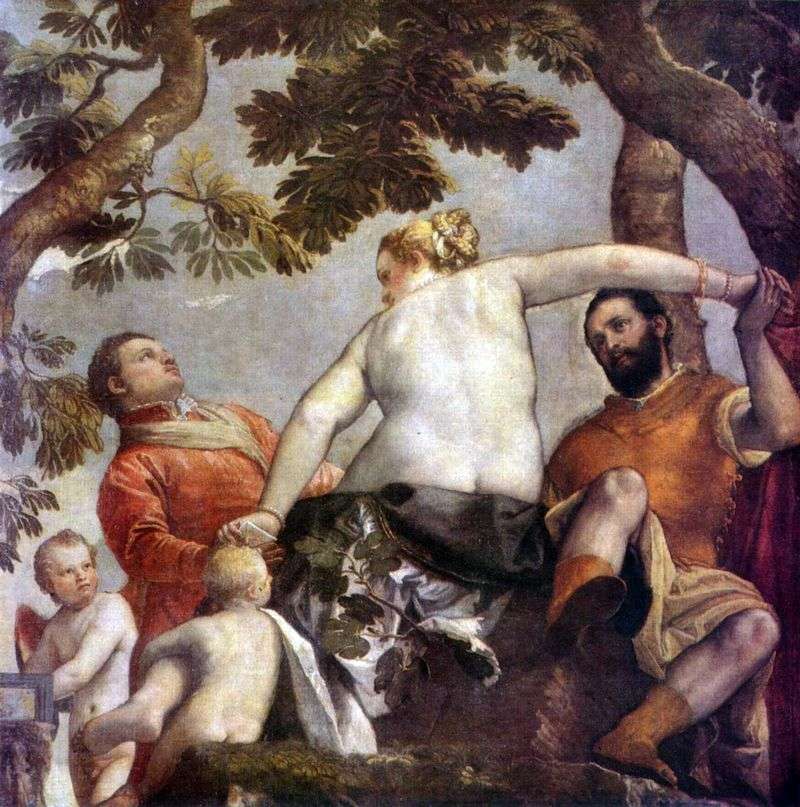 Painting by Paolo Veronese "Treason." The size of the painting is 109 x 91 cm, canvas, oil. The painting is included in the cycle "Allegory of Love", created by the artist in the 60s.
In these four allegories, the talent of the mature master is fully manifested. Persuasively and powerfully written out the figures of the characters, the color of the picture is sustained in strict classical tones.
On the first canvas "Treason" is treated the eternal story – one woman and two men: with one her debt binds, the other – a feeling. Blond beauty secretly sends the letter to the hands of her lover, so this time the choice is made not in favor of fidelity.