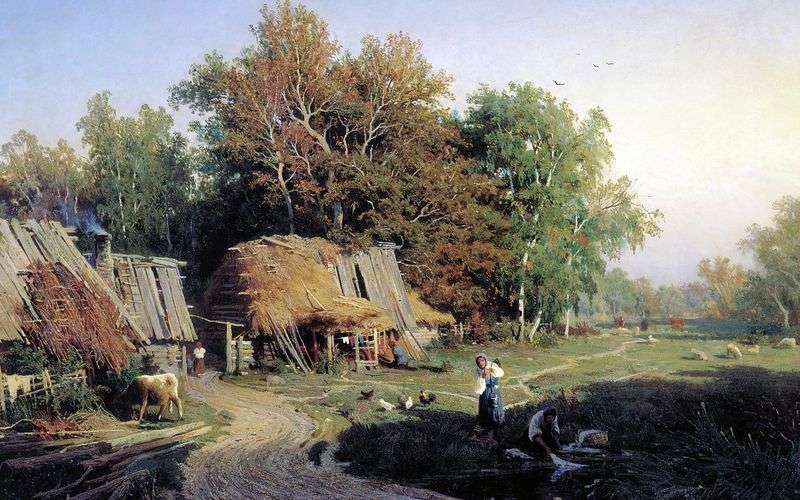 A journey through Russia in 1869, when Vasilyev first saw the nature of the middle belt of the country, was forever remembered by the artist. "I enjoyed everyone, sympathized with everything and was surprised, everything was new," he wrote in one of the letters.
This ability to "all wonder" largely characterizes the personality of the artist. The fact that some were mistaken for their frivolity-Vasilyev's love for society, for dresses, for success, was the product of the same ebullient zest for life. Vasiliev – a man much more complicated than it seemed at first glance. There was in him both a morbid self-esteem and a desire to hide his poverty, and above all – a trembling love for art.
At the invitation of Count Stroganov Vasiliev spent the summer and autumn of 1869 in the village of Znamenskoe in the Tambov province, and then in Ukraine near Sumy. All that he observed in his trips developed in such full life and strength of the picture that it required its embodiment in drawings, sketches, canvases.