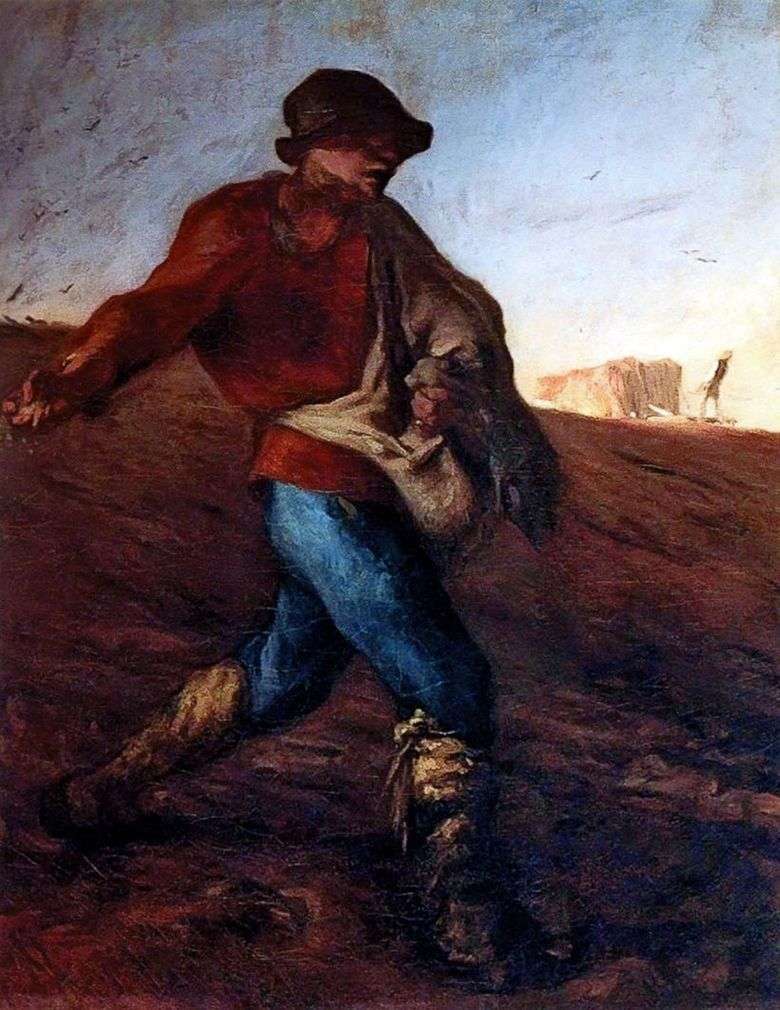 The sower Millet, it seems, is a very dark man. His wide stride and free swing of his hand are explained only by his poverty and hard work. His face is half hidden, and his features have become rough due to constant physical exertion. And yet it is a heroic figure, an image of eternal spring, on which the lives of people depend.
To the right of him, a two-oxed cart driven by another peasant, looking almost like a monolith, is visible. The peasant's figure occupies the entire space of the canvas, with a clear silhouette standing out against the sky; in a strong elastic movement, he throws seeds into the ground, as if releasing birds.
The artist is accurate in the transfer of clothing, landscape, characteristic gesture – the image of the sower is concrete, but at the same time Millet monumentalizes and generalizes the forms, bringing the individual to the symbol.