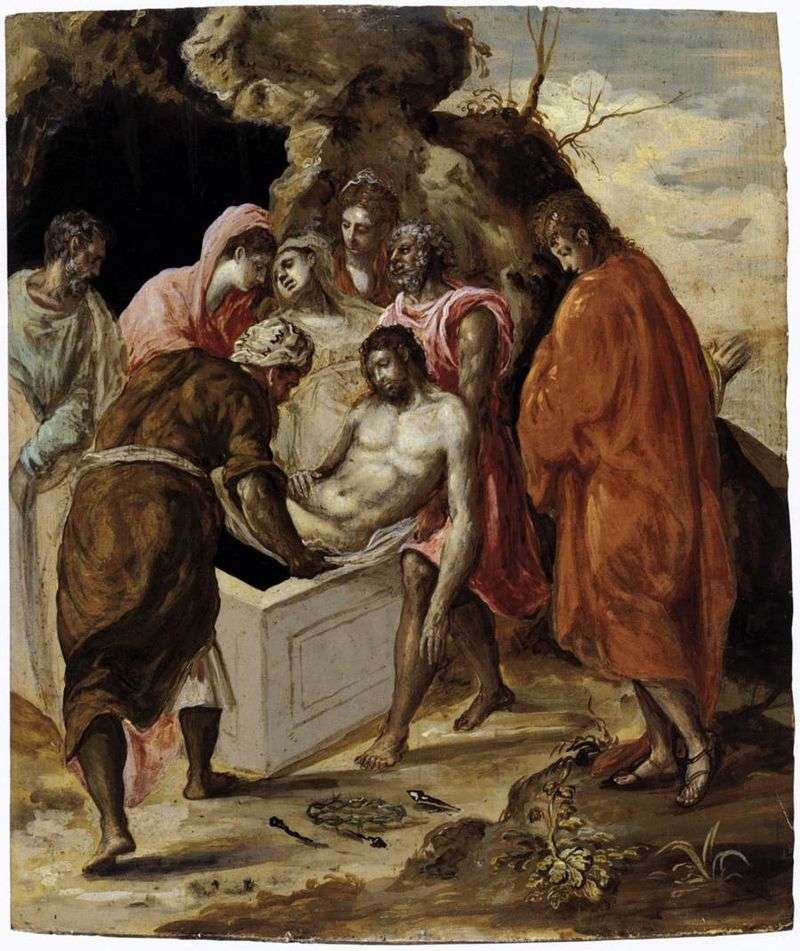 "The position of Christ in the grave" brush Domenico Teotokopuli, later nicknamed El Greco, one of the few surviving works of the early period of the master's work. It was created during his studies in Crete, or soon after his arrival in Venice. By right, it is considered one of El Greco's best works of this period.
Much in this work, El Greco borrowed from Italian prints, for example, the sorrowful figures of the three Mari remind the "Burial" of Parmigianino, the Italian mannerist, which is characteristic of the Cretan and Venetian periods of his work, at a time when, after work in the late Byzantine tradition, he began to move away from following traditional patterns.
According to the Gospel texts, during the burial of Christ by Joseph of Arimathea, Mary Magdalene, Maria Iosieva was present. In John Evangelia, Nicodemus is also mentioned, who brought spicy balm, to indulge the body of the Lord.