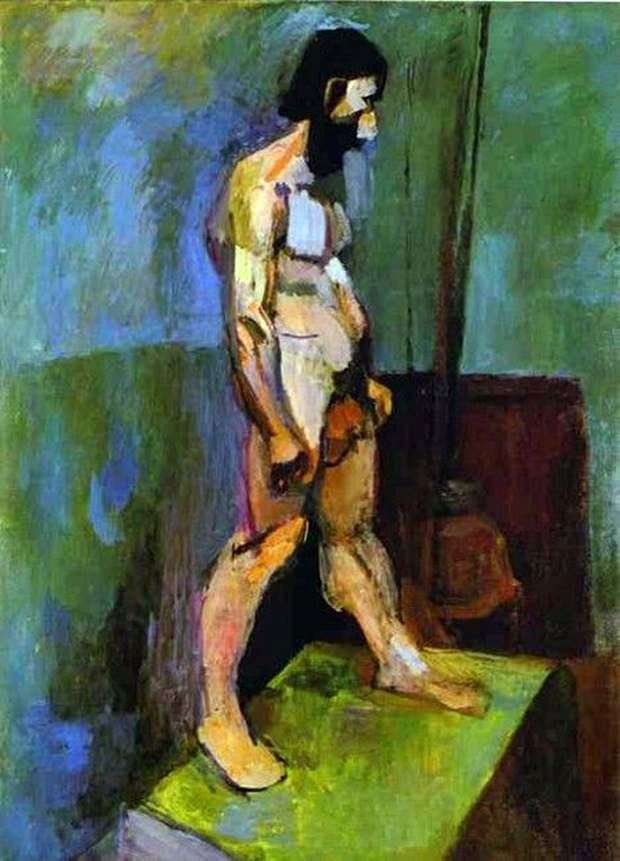 The canvas "The Model" was written by Matisse during the time of his fascination with the Impressionists. He was especially attracted to Paul Gauguin with his simple forms, local colors and coarse, clear contours. All this we can see in this canvas by Matisse.
However, art critics say that the "Model" carries another imprint – and this is the characteristic style of another Paul, but this time Cezanne. The precise elaboration of the forms, the preparation of the elements, the "unfolding" of the body into separate objects, characteristic of the analytical direction, the singer of which will be Pablo Picasso, first appear in the letter of Cezanne. The viewer can see how the painter freely uses the finds of his idols.
Also noteworthy is the angle that Matisse chose, who attaches great importance to the pedestal and the feet of the hero, as well as the pose of the model – tired and wilted. However, despite the peculiarity of the figure, lowered hands, a slightly hunchbacked silhouette, the man looks quite monumental and powerful – his legs seemed to have grown into the floor.
The background is written deliberately coarse, even sloppy. The author uses local spots written in broad strokes, while chiaroscuro is written in inconceivable combinations of shades – neither the classics, nor even the impressionists wrote. The artist did not seek to convey the real colors, rather his goal was the atmosphere, the mood. We clearly feel the heaviness, brutality, rudeness, some kind of wild, less than unwary courage.
Today, the picture is presented in the Museum of Modern Art in New York, and does not lose its relevance, attracting views to itself.