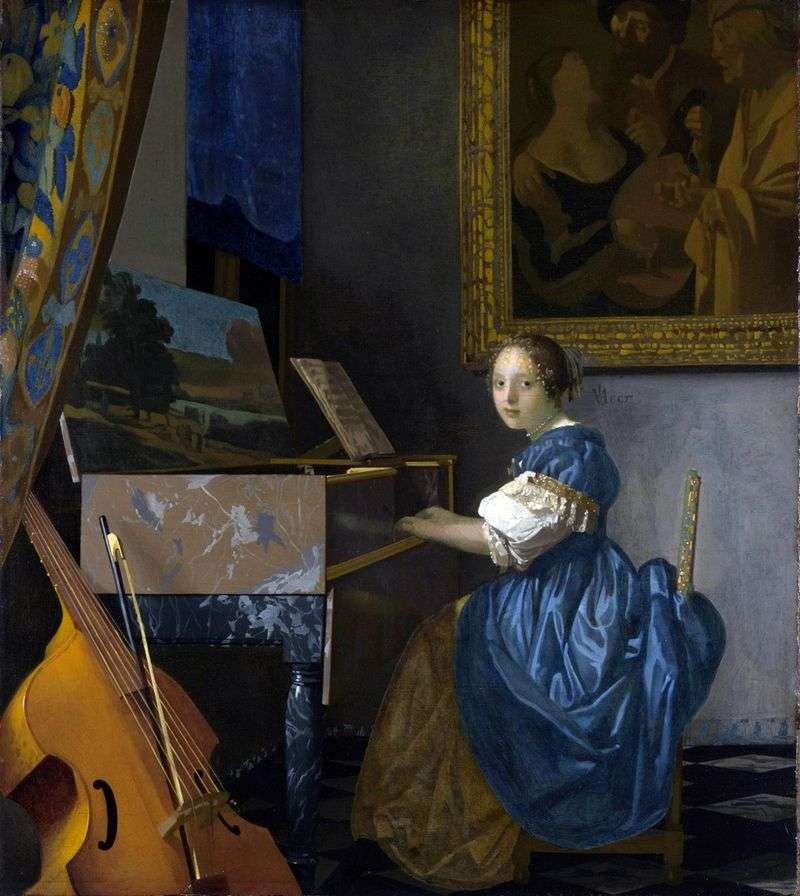 The painting by the Dutch artist Jan Vermeer Delft "Lady at the back". The size of the picture is 51.5 x 45.5 cm, canvas, oil. This picture of Vermeer is also known under the different title "A Young Woman Behind a Virdzhinal".
This simple picture at first glance is represented by a girl who plays music on her back in a room where her violin and gamba are on her left, and behind her, on the wall, is Dirk van Baubyren's painting "The Dump".
The feeling of space dominates in this picture, creating a feeling of endlessly lasting spiritual being. Considering this
picture, only gradually realize the color richness and careful thoughtfulness of the color created by the painter. Vermeer was one of the greatest Dutch artists of the 17th century, he excelled in the art of depicting interiors.
The poetry of his vision and the brilliant ability to convey a transparent flowing light lead to the memory of the work of his compatriot Jan van Eyck.