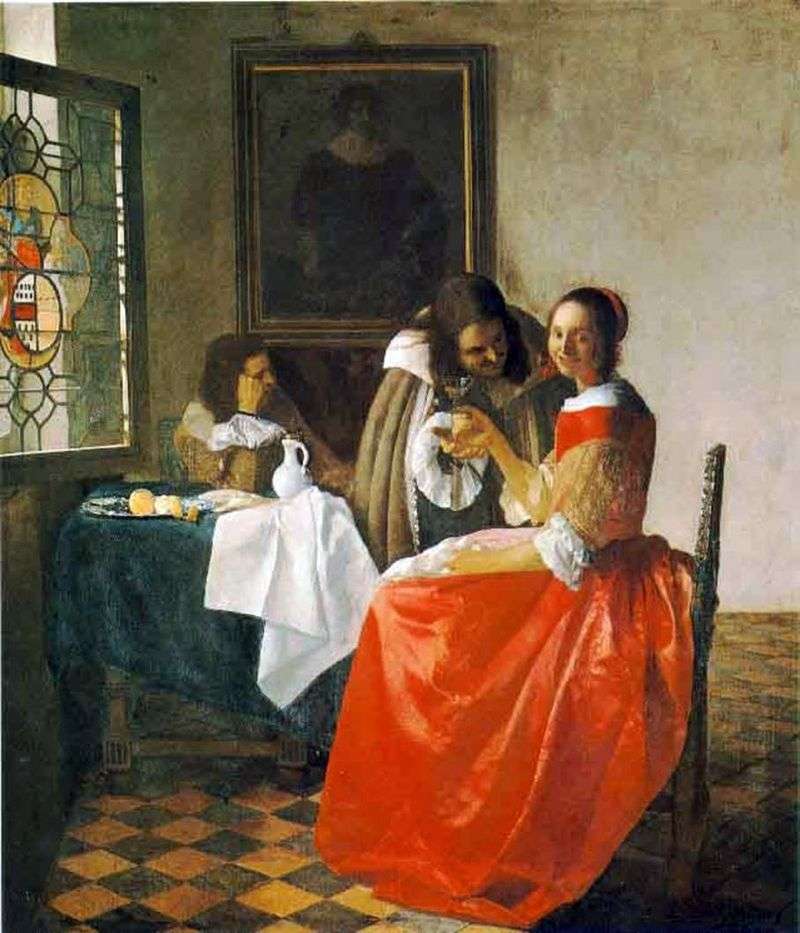 Painting by the Dutch artist Jan Vermeer Delftsky "The Lady and Two Chevaliers". The size of the picture is 78 x 68 cm, canvas, oil. This painting is also known under the name "A Girl with a Glass of Wine in the Society of Two Knights". In the painting of the Dutch painter the girl is clearly dominant. Her gaze is directed at the viewer, as if offering to enjoy the fun of the situation.
The lady is clearly pleased with the effect on men and, perhaps, they were the victims of female coquetry. Cavalier, bent to the lady's face, is obviously rooted in wine, lust and female play.
And most likely, already ready to act as a seducer, taking advantage of the lack of a husband, who probably only needs to observe what is happening from the portrait on the wall.
Another gentleman, depicted by the artist in the picture, is in a melancholy mood, whether from drunk wine, or because of the absence of a second lady, or maybe because he is wearing boots.