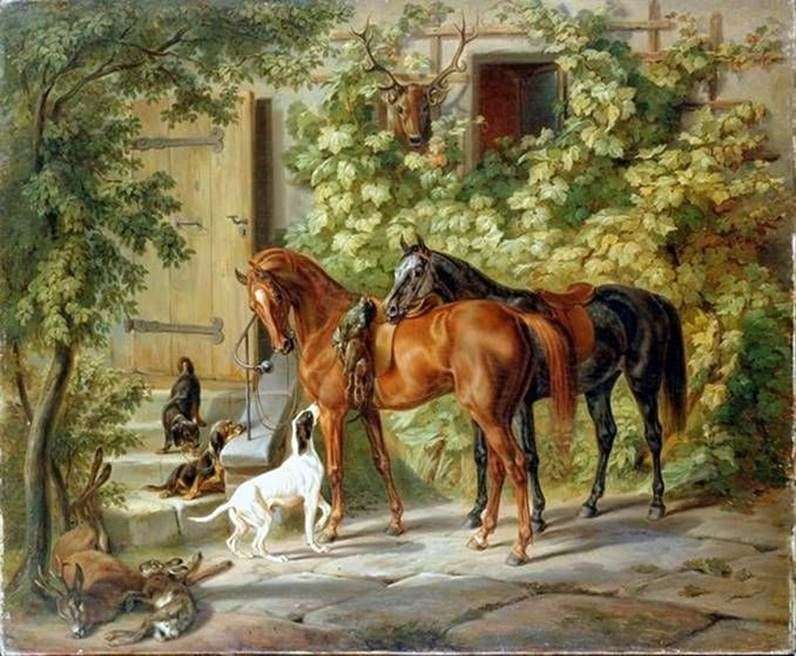 The German battalion artist and lithographer Adam Albrecht participated in Napoleon's campaign for Russia as part of the IV Corps of the Vice-King of Italy, Eugenia Bogarne.
Throughout the campaign, he detailed in the drawings and diary entries the course of events, in which, as a rule, he took direct part.
After returning to France, on the basis of numerous sketches, which he managed to preserve, despite the incredible hardships of retreat, Adam creates a series of 83 sheets, filled with liquid oil on paper.
In the period from 1827 to 1833 gg. they were lithographed by the author. The painting "The Horses at the Porch" is considered one of the artist's best works and refers, apparently, to the period of the artist's stay in Stuttgart, where he painted Arabian horses.