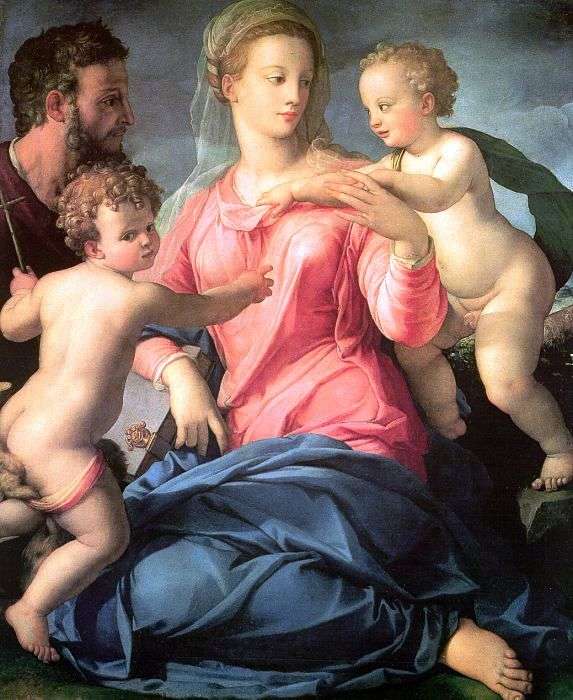 The largest representative of Mannerism is the Florentine Agnolo Bronzino, the court painter Cosimo I of the Medici, the Grand Duke of Tuscany. "The Holy Family with the Little John the Baptist" was written shortly after the marriage of Cosimo I and Eleonora of Toledo.
The canvas is distinguished by its brilliance and virtuosity of execution. It gives a vivid idea of the art of Bronzino, who creatively translated the ideas of the Great Michelangelo. The composition of the picture is deliberately complicated by the artist, he uses sophisticated multi-directional foreshortenings when placing figures
in space, skillfully combining the free possession of the drawing, irreproachable proportions of plastics and an exquisite and picturesque solution.
In the images of the saints, a similarity is apparent to the members of the Medici family, whose portraits are well known. So, St. Joseph, depicted in profile, reminds himself Cosimo I, Madonna – his wife, and the Infant Christ – their eldest son Giovanni.