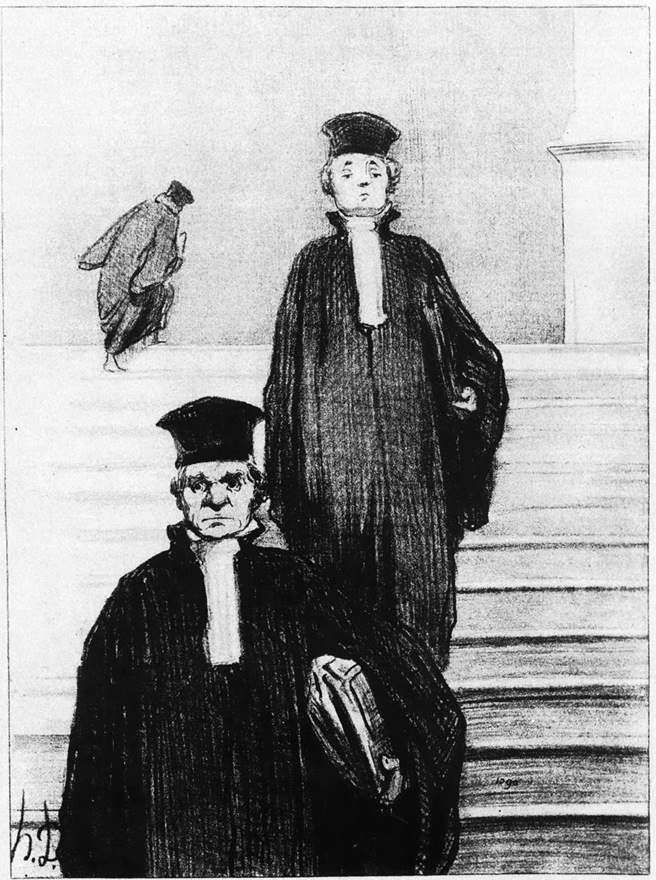 French graphic artist, painter, sculptor, one of the most famous cartoonists Honore Daumier was born in Marseilles in the family of a glazier. In 1822 Daumier began to study painting, then about 1828 he studied lithography technique from the Parisian master Ramel. After the revolution of 1830, in the conditions of relative freedom of speech, Daumier began to study satire.
The artist managed to raise the caricature to the level of high art. Possessing a phenomenal memory, he caught the smallest detail that accurately characterizes a person. The satires created by him are executed in an acute form, they have bright figurative characteristics, the essence of the phenomenon is precisely expressed.
Using lithography, then a relatively new reproduction technique, Daumier demonstrated its possibilities as an artistic phenomenon and in fact became one of the founders of artistic lithography. For a cartoon of the king in 1832, Daumier was imprisoned for half a year. In 1835 a political caricature was banned and the master turned to the domestic genre.
"The Great Ladder of the Palace of Justice" is one of the most famous lithographs of Daumier, created during the period when he worked on the series "People of Justice" and "Lawyers and Plaintiffs". Other famous works: "Legislative womb". Lithography. 1834; "Ratapual." Bronze. 1850. Louvre, Paris; "Laundress". OK. 1859-1860. Louvre, Paris; "The good bourgeois." Lithography. 1846-1849; "Gargantua". Lithography. 1831.