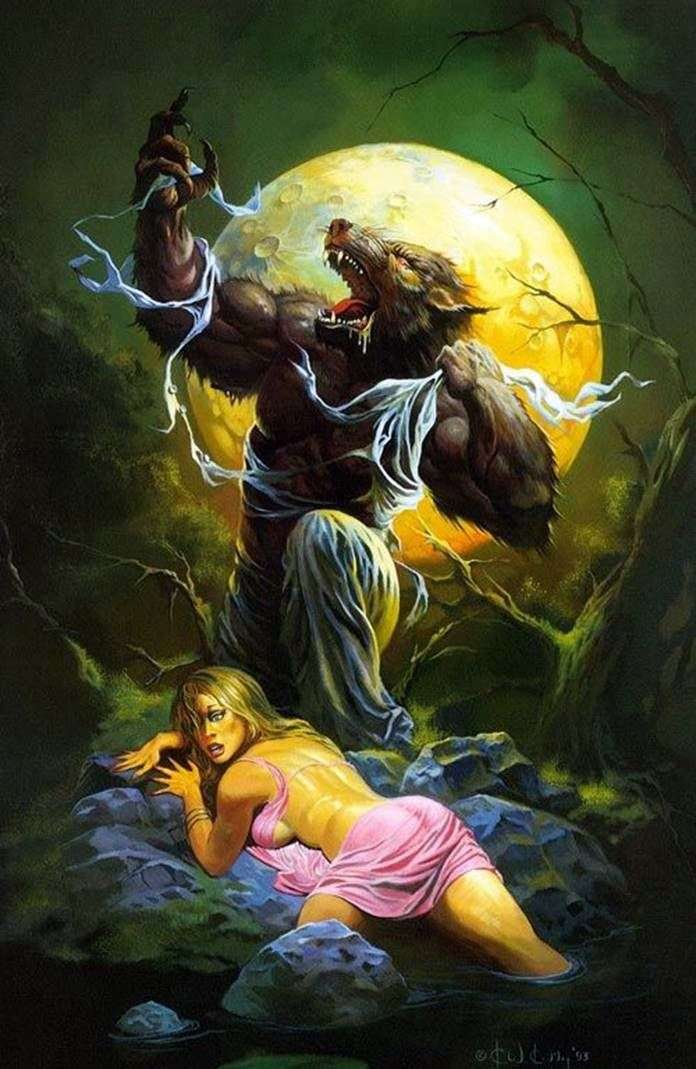 In the same 1968, Kelly received his first professional order. Before giving the job to the customer, he showed it to Frank Frazetta to hear his opinion. Frazette thought that the woman in the picture is too frightened look. I had to write a new one over the old face, which turned out to be more successful. Now everything was fine. This work was done for Warren's magazine "Vampirella" and is called "Hidden Aggression". The rest of the year, Ken also worked for Warren and the magazine Skywald.
In 1969 Kelly began to make book covers and since then has been actively cooperating
with many serious publishers. Ken Kelly illustrated the literary works of such famous authors of fantasy as Robert Howard, Robert Adam and other constant sales leaders. In parallel with the production of the super-shells, Kelly collaborated with most of the major toy manufacturers, designed the covers of musical albums, including the rock band Kiss, for which he created two paintings, for which he was awarded the best artist of the "golden album" of the year.
Ken Kelly's paintings are literally filled with energy and the pulsation of life, over the years of the artist's work they have not lost the ability to awaken the imagination and take the viewer to the far-distant places where these events took place. In the picture of Ken Kelly "Full Moon" we see a terrible transformation. A minute ago the girl had a gentle lover, but it was midnight and instead of her beloved, the unfortunate saw a shaggy monster with a wolfish muzzle issuing a heart-rending howl. The full moon is the time of the werewolves.