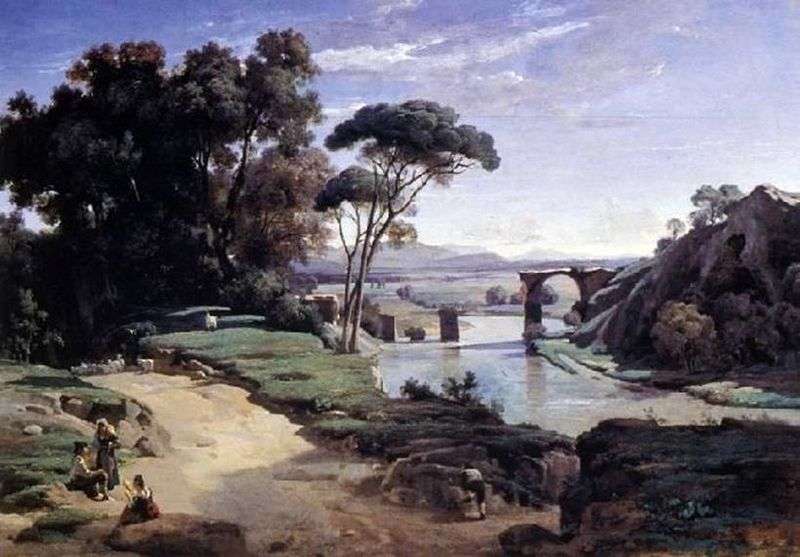 Camille Corot is one of the most popular masters of landscape painting of the XIX century. The landscapes of Corot, except the subtle sense of nature, are permeated with real poetry.
According to the poetic perception of the world, Koro and Esenin are two kindred souls. The landscape of Koro is full of deep emotional expressiveness, in tune with the feelings and experiences of a person. From his canvases he speaks with sincerity and spontaneity. Koro was a progressive artist of his time.
His work, he challenged the monotonous academic landscapes, the traditional style of which reigned in France in the early XIX century. Approaching the simplicity and low-key poetry of the rural landscape, Koro became an innovator of his time. He liked to paint small villages and small towns on his canvases.