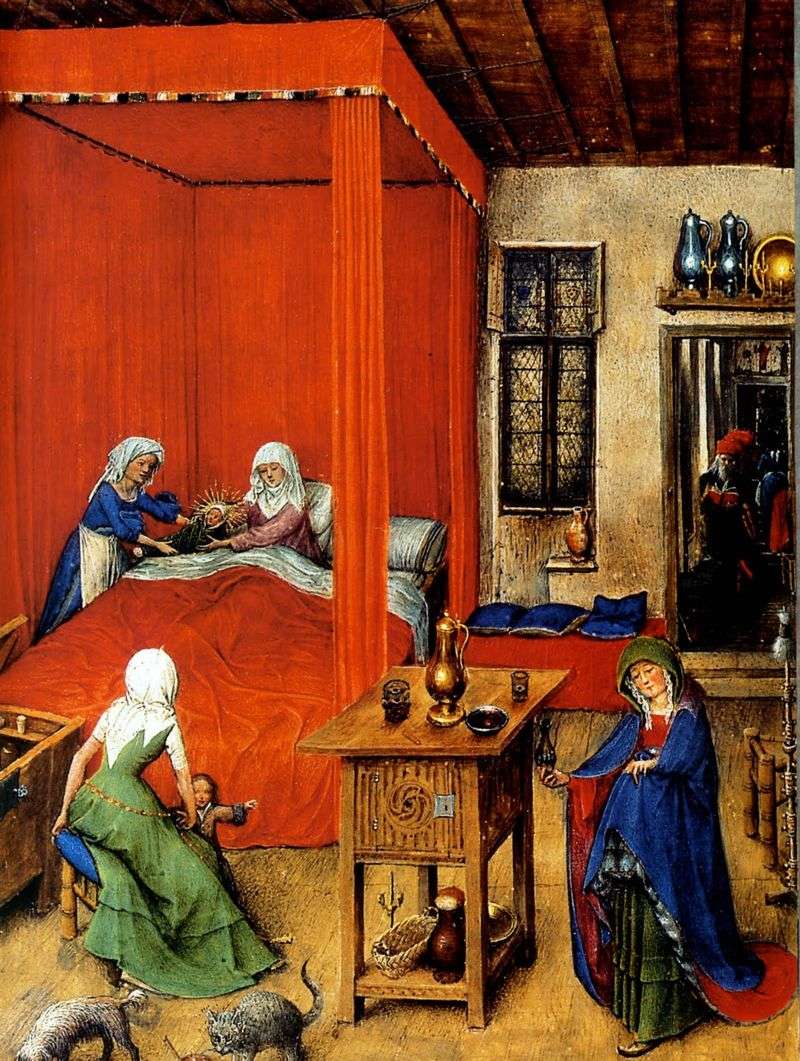 The researchers attribute sovereignty to van Eyck's drawings in the "Turin Watch" – a liturgical book containing prayers and hymns of the daily circle of worship. This fact, by the way, speaks in favor of the assumption that the artist in his youth studied exactly on the book illustrator.
This book itself has a curious story. Ordered it back in 1389, the Duke of Jean Berry, who was a great-uncle to Philip Dobrom, suzerain of the artist. The work has stretched for decades, its end dates back to 1447 year. The book has repeatedly changed owners, including, through the hands of John of
Bavaria, whose van Eyck served in 1422-25, and possibly Philip the Good.
The manuscript was badly damaged in 1904 during the fire, but the burned illustrations came to us in photographs. The surviving fragments are now kept in private collections in Paris and Turin. Designed "Hours" several artists. Three of the surviving miniatures are made in the manner characteristic of Jan van Eyck. They are considered works of either himself, or his brother Hubert. The themes of these miniatures are "The Birth of John the Baptist", "The Mass for the Mass" and "The Acquisition of the Cross."