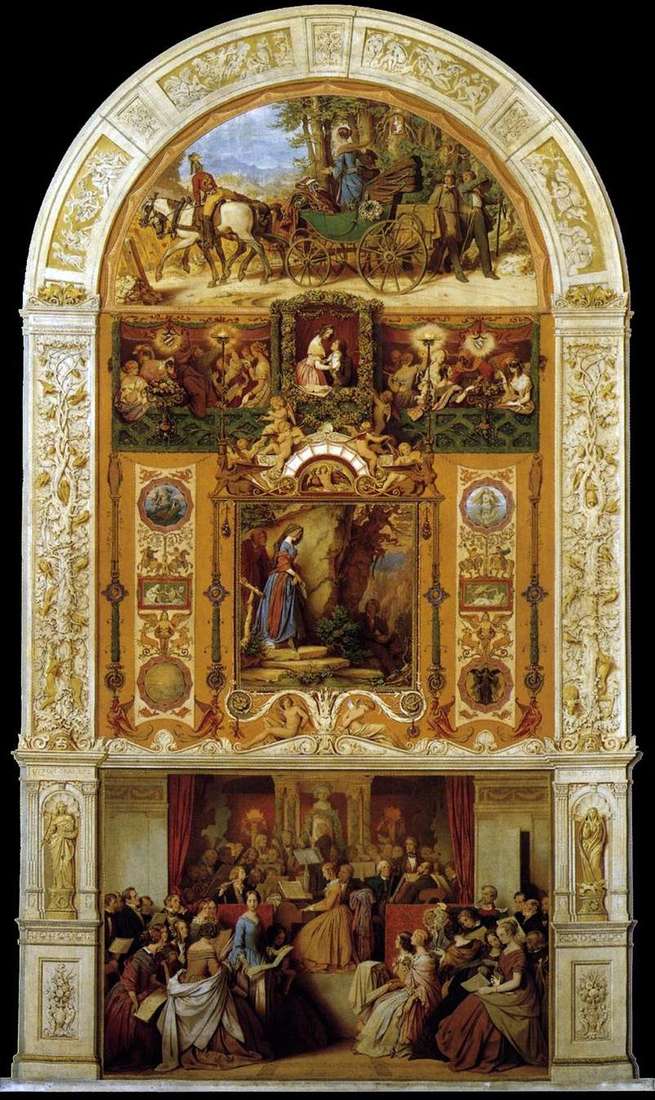 Austrian painter Moritz von Schwind belongs to the number of masters of romance. He was part of the circle of composer F. Schubert and writer F. Grilparzer. In his youth, the future artist was fond of philosophy and studied it at the University of Vienna, but the love of painting prevailed, and he entered the Vienna Academy of Arts.
Later, the master improved in the Munich Academy from the famous German romanticist and "Nazarene" P. Cornelius. Subsequently, Moritz von Schwind worked in Munich, Karlsruhe, Frankfurt am Main, often visited Vienna. He painted paintings on the themes of German-Austrian tales and legends, genre scenes.
Household subjects in his works are imbued with good-humored humor and often receive a world-interpretation interpretation typical of late romantics. The artist also worked as an illustrator, which was reflected in the stylistics of his painting. "Symphony" – a complex poetic and philosophical work, created in the heyday of the master's work.
Here they found their expression not only his artistic and aesthetic, but also his worldview. Stylistics of work recalls the artist's passion for the art of "Nazarene". Other famous works: "The Wanderings of Falkenstein." 1843-1844. Museum of Fine Arts, Leipzig; "Honeymoon trip". 1862. Gallery of Shaka, Munich.