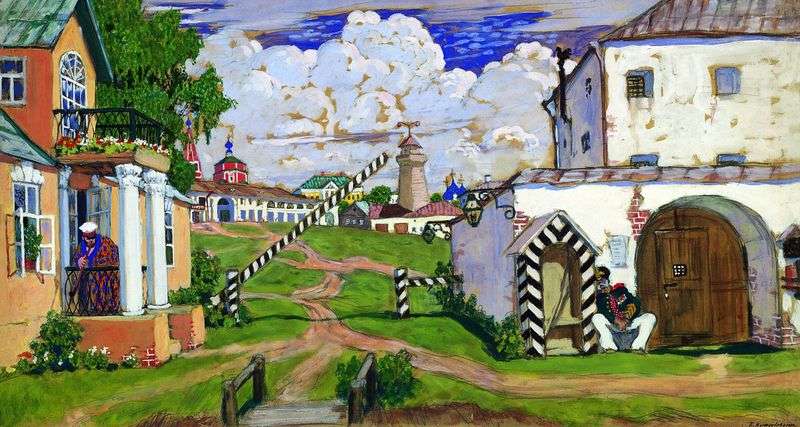 For the Kustodiyev Theater, there was a lot of talent, both before and after the revolution. Unfortunately, not all the productions, the artist which he performed, were carried out. The theatricality of Kustodiev's painting itself could not help but bring it to the theater.
The very first experience in this field brought him success by making him a welcome guest in any metropolitan theater. This experience was in 1911 the decoration of the set for the play "The Hot Heart" by A. Ostrovsky in the Moscow theater of KN Nezlobin.
It is curious that Kustodiev created his sketches for the
play while being treated in Switzerland. The preserved sketch "The Square on the Exit of the City" with the image of "eternal Russia" shows how close the theatrical work of the artist to his easel painting was.
Especially Kustodiev designed the plays of Ostrovsky, which corresponded to the nature of his talent. In the years 1924-26, resounding success accompanied his design of the play "Flea". In it wobbled together, grotesque, parody, reality, fun and tragedy, and this "explosive mixture" fell on the heart of the then spectator.