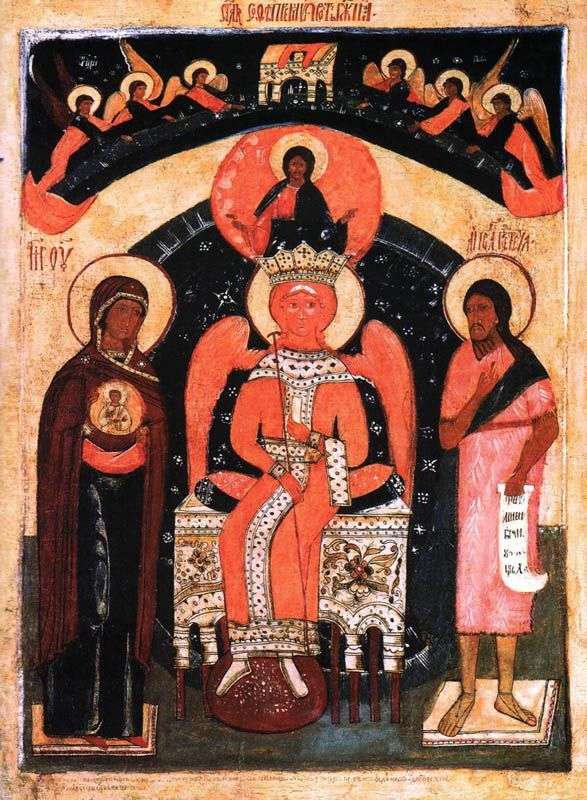 Such images of Sophia Wisdom were popular in Russian icon painting of the 16th-17th centuries.
An unusual detail of the monument are the red cloths of the robes of the angels, which form, as it were, the heel of the heavenly arch. Apparently, this is the result of a decorative interpretation of the sky image in the form of a scroll, which has a "reverse" side.
Coloring the icon allows you to connect it with the iconography of Karelia. In its lower field there is an inscription announcing that it was invested in the church on Yandomozere by peasants of the same village Yandomozero. This
village is located on the Onega Peninsula, north of the Kizhi Pogost.
The existing wooden yandomozerskaya Varvarinskaya church was built in 1650. Before it there was a chapel mentioned in the scribe book of 1563. This inscription is a valuable source that makes refinements in the history of the Yandomozersky Varvarinsky Church, and the icon itself is an important source for studying the painting of Karelia.
As a rare monument with a historical inscription, which has an exact localization, the icon represents an unquestionable artistic, historical, cultural and museum value.