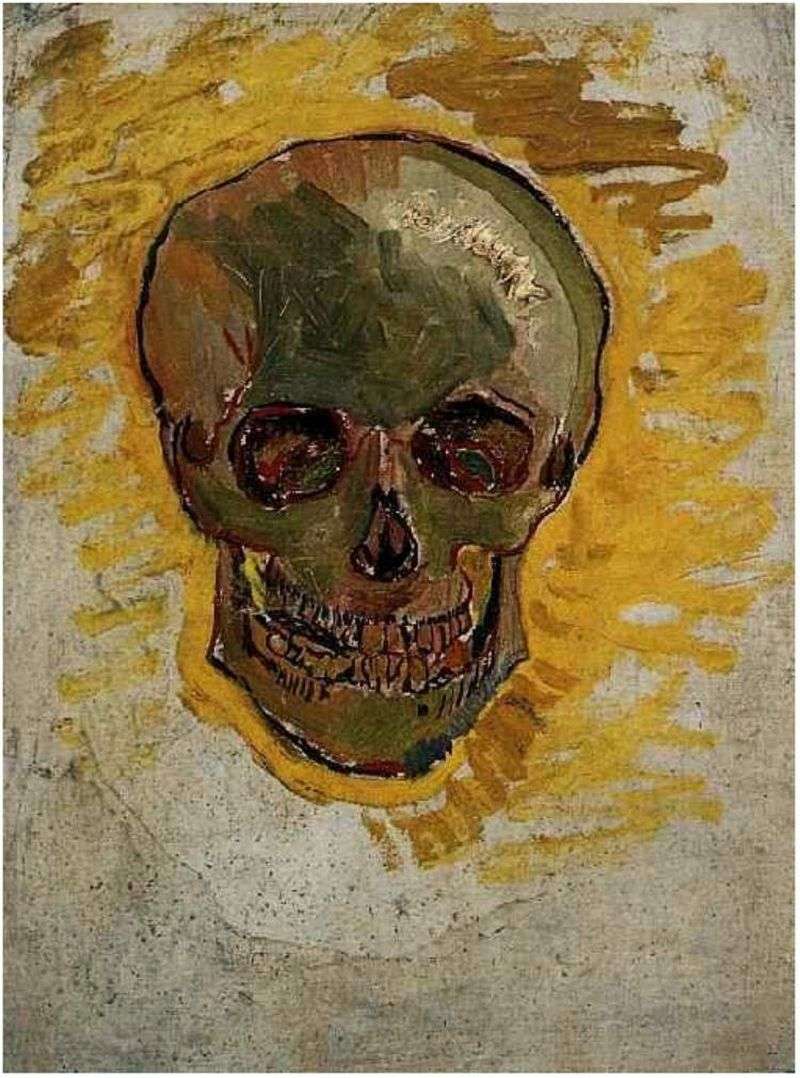 The picture "Skull with a burning cigarette," Van Gogh wrote in 1886 in Anverpene. This period can be called a period of training and formation of the young artist. Van Gogh was constantly improved in skill, including under the guidance of more experienced painters.
The main theme of the Dutch period of creativity was the theme of the peasants. That love of man inspired him to create new paintings. But to paint portraits require high levels of skill and experience. It is known that Van Gogh portrait genre was given with difficulty. Throughout the creative life, he was ashamed of his inability, and always tried to fill this gap with the help of regular exercise.
Since the days of the Renaissance and is now drawing a skull, skeleton and ekorshe considered a necessary stage of training young artists. This allows them to better understand the structure of the human face and figure, which positively affects the ability to draw a person. After this stage has passed and Van Gogh. We can say that he skillfully coped with this task.
Depicting a skull on a dark background, the artist skillfully and competently modeled volumes ensure broad strokes. The picture is painted in monochromatic tones, but it does not deprive its brightness. The color palette is based on a combination of contiguous warm shades of ocher, brown and greenish colors.
A burning cigarette is what distinguishes this picture from other similar works of the author. Who knows why the artist decided to make this unusual item. Perhaps it was just a joke tired of monotonous exercises of the young artist, who is much more desirable to depict living people.