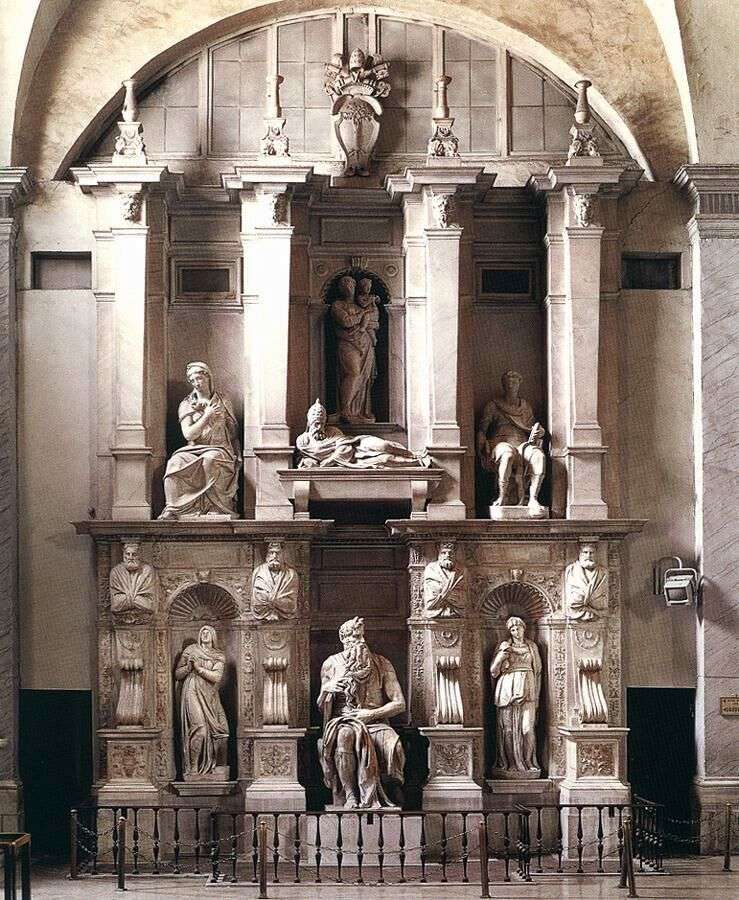 In 1505, Pope Julius II proposed to Michelangelo to create the most magnificent tomb of the Christian world. It was assumed that this would be a separate mausoleum measuring nine by six meters, with a spacious burial chamber inside.
The tomb was decorated with 40 sculptures on three levels. Dad took five years to build it, although it was clear to everyone that this was a completely unrealistic term – even for such a work-golik as Michelangelo was. In 1506, Julius II proceeded to the reconstruction of St. Peter's Cathedral in Rome, and this grandiose project diverted his attention – to his
own tomb he had noticeably cooled.
As a result, the tomb was completed only in 1545, located near the wall of the Roman church of San Pietro in Vincoli. Of the large figures decorating the tomb, three belong to the cutter of Michelangelo, the rest are made by his assistants.
Two magnificent statues carved by Michelangelo for this tomb in 1513 are kept in the Paris Louvre. For some reason they were not installed. "The dying slave" – one of them.