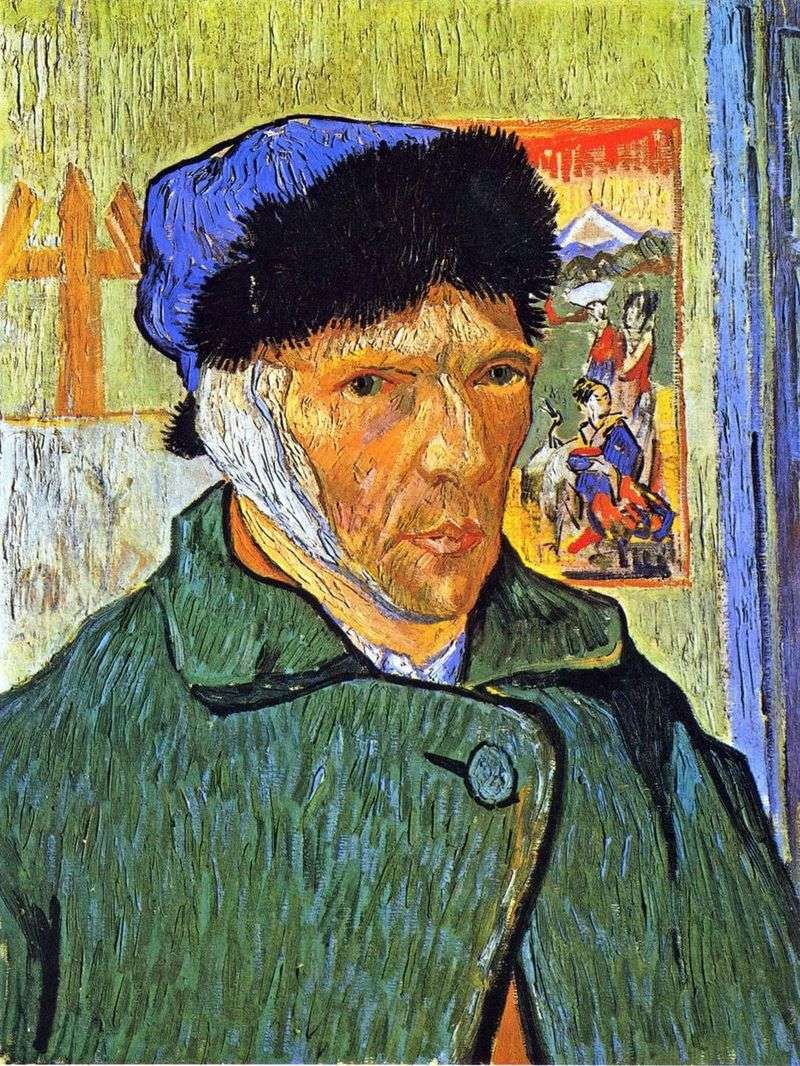 This is one of the self-portraits that Van Gogh created after the first fit of mental illness. In January 1889, the artist attacked Paul Gauguin who came to him, after which he cut off his earlobe.
Van Gogh always tried to paint himself and everything that surrounds him, without embellishment, passing life as he saw and perceived it. And in this work he does not change this principle, truthfully depicting himself and his state of mind.
This self-portrait seems a little more light and calm than many other self-portraits of Van Gogh created during this period. This can be explained by the fact that in painting he saw his salvation, moving away from the grave reality into the world of colors and images. The color palette of the painting is very soft and clean.
The artist painted himself against the background of a light green wall, behind his back you can see an easel and a Japanese engraving. Van Gogh appreciated the work of Japanese artists for their simplicity and ease. The bright colors of the engraving contrast with the cool blue and green shades that make up the coloristic basis of the painting.
At the image of the person the artist also uses light pure paints, but in its sharp alienated look the tension, fear before approaching illness, aspiration to avoid the next attack is read. Van Gogh does not strive for accurate portrait resemblance, making the picture conditional, but at the same time with striking accuracy depicts his state of mind.