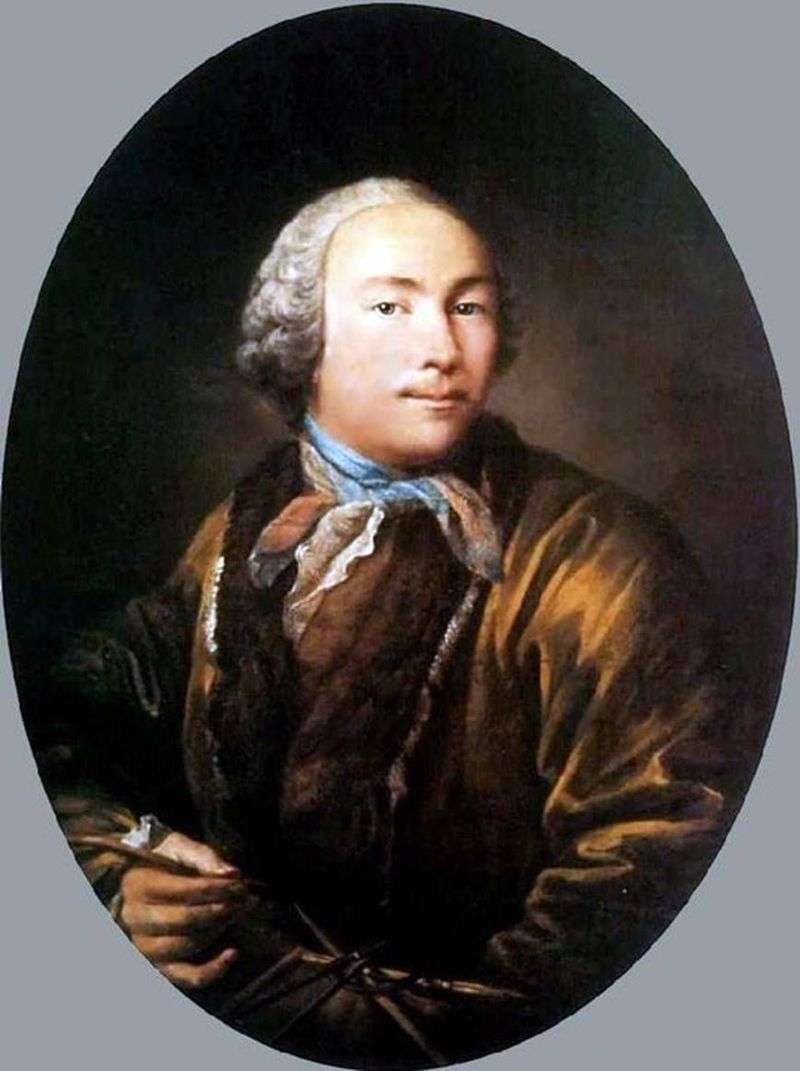 Great popularity Ivan Argunov, serf artist brought his stunning portraits. During his long life, Argunov wrote a huge number of portraits, he wrote both ordinary people and monarchs.
Argunov aspired to the maximum authenticity of the portrait, without embellishments. Therefore, his portraits differ in their naturalism and charm.
This self-portrait of the artist is also very lively and lyrical. Argunov on a self-portrait is depicted in a home suit at his desk. On the table carelessly dropped compasses and pencils, in the hand the artist holds a brush. It creates a feeling that he broke away from work literally for a minute.
The artist wears a golden brown suit, his wig on his head, which at that time was worn not only in official cases, but also in everyday life. The artist depicted on the portrait looks directly at the viewer, his look is warm and benevolent.
Masterfully, directly with love drawn creases and details of clothing. Soft features, warm shades chosen by the artist, show the author in a cozy home environment.
Argunov on the self-portrait did not depict any unnecessary details that could distract the viewer from the image of the person. With a monophonic backdrop contrasts a bright spot of the artist's neck scarf.