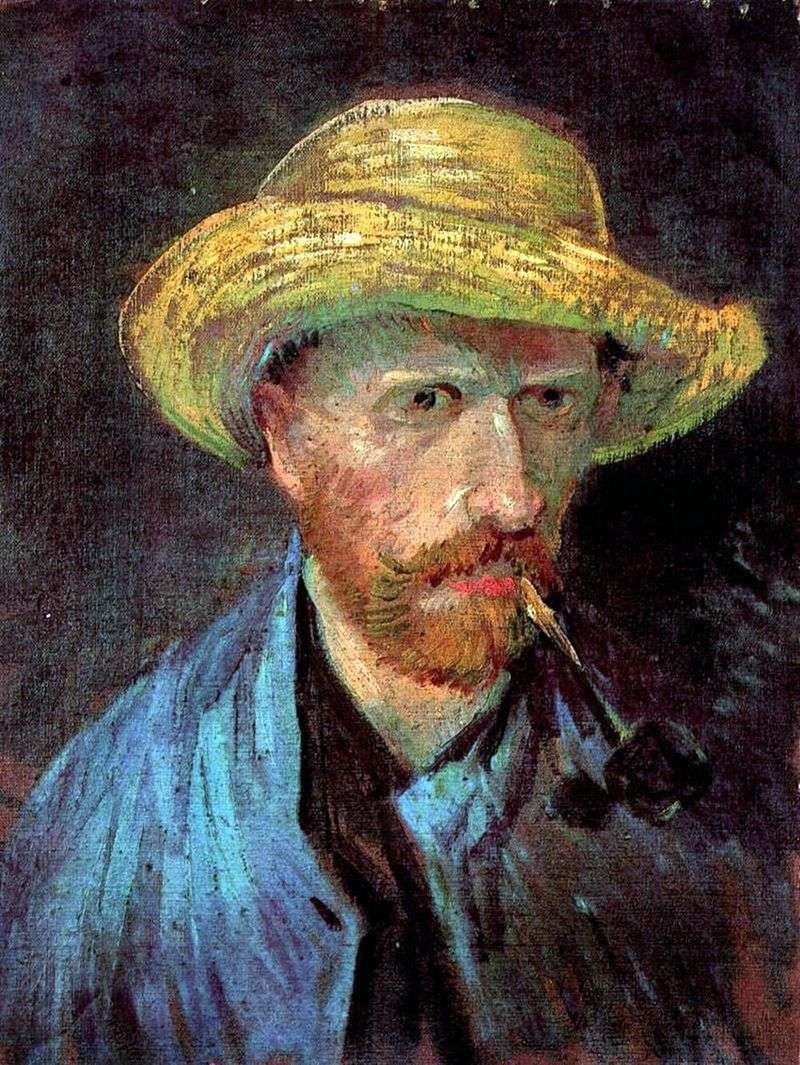 In Paris, Van Gogh wrote a series of self-portraits. They differ from each other in technique and manner of execution, because in each case the author has set himself new tasks. In these works, Van Gogh appears in various costumes and hats, as if changing roles and images. In this portrait, written in 1887, he captured himself in a straw hat with a pipe.
For the portrait, Van Gogh chose a classic dark brown background. In this color range he painted portraits at the very beginning of his creative career. However, unlike earlier works, here it is not limited to a monochrome palette. Despite the dim evening
lighting, the artist finds a lot of colors and shades, depicting his face, headdress and clothes. In the shady parts, the skin acquires greenish shades that contrast with the warm reddish tones of the primary color. The dark color of the background goes to the blue shirt, which takes a brick shade down.
The picture is made in a sketchy manner, without the light-and-shadow processing of the shapes. Quite a lot of attention is paid to the person, everything else is written with quick strokes, the direction of which slightly outlines the forms. Van Gogh's face is devoid of clear expression, the look is careless and at the same time focused.