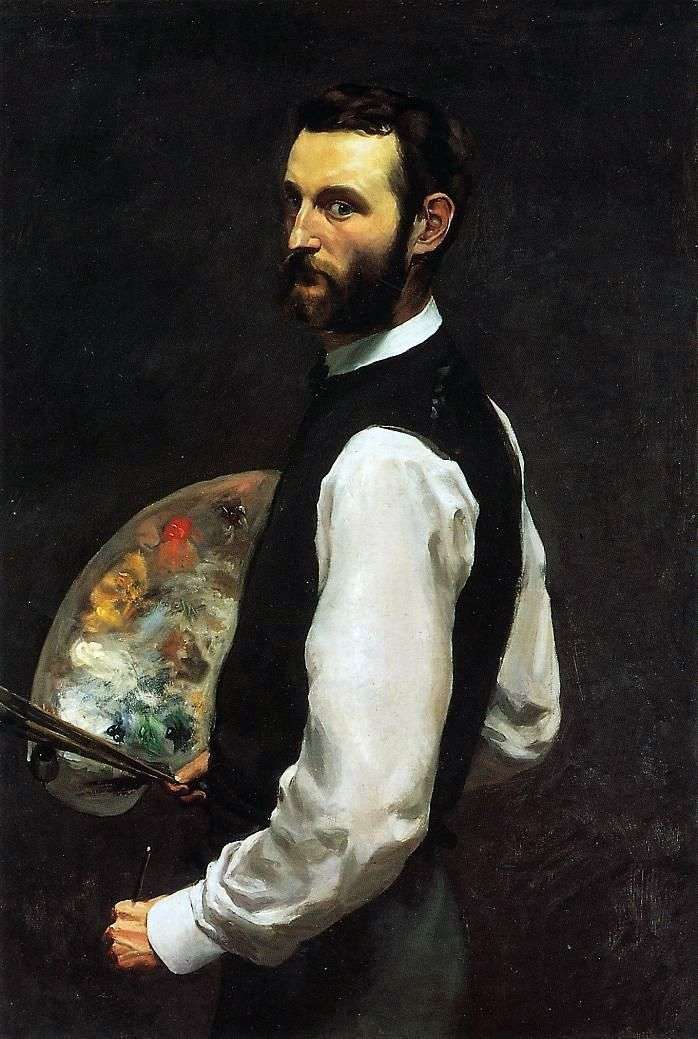 Frederick Basil was 25 years old when he created this strikingly accurate self-portrait.
Pictured against a dark background only with a palette and brushes pointing to his profession, he looks at the viewer as if caught unawares. The invisible easel and canvas should be located directly in front of the artist and to the left of us.
During his short career, Frederick Bazil wrote about seventy paintings, four of which were self-portraits. This portrait was created when Basil shared an apartment-workshop with Claude Monet and experimented with new techniques of painting, which became the basis for Impressionism.
The picture showed both his practical experience, and, given his recent decision to abandon a medical career in favor of art, a professional manifesto.