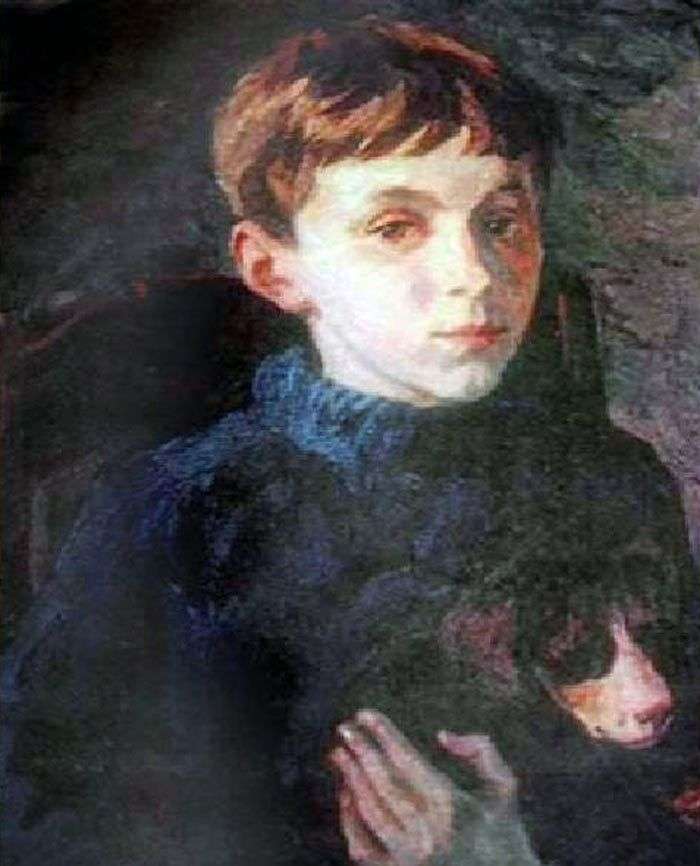 The famous Russian artist Arkady Alexandrovich Plastov loved to depict rural life and its inhabitants. Although he painted the landscapes surrounding his village, and the lives of fellow villagers, many of his paintings belong to the portrait genre, as the author wrote from nature.
Portrait there and his painting "Sanya Malikov." This is a little boy about twelve years old. He is depicted sitting on a chair. The picture is very dark. Background shimmers from black to dark brown. The reddish back of the chair and the bluish jacket of the boy are considered a little.
On this black background you can clearly see the pale face of Sani Malikov. Slightly thin and elongated, but with the correct curve of the nose and beautiful brown eyes. Hair is shortly cut, but it can be seen that it is thick and slightly reddish. Although we see it only to the waist, but we can imagine it completely. He is tall and thin. There is something adult in his whole image.
It is also impossible to deprive the attention and comrade, whom the boy holds in his arms. This is a small dog of a dark color with a light muzzle. It resembles a dachshund, but it is clear that this is an impure breed.
The portrait of this boy is very touching and exciting work of the author. Perhaps because it describes the difficult wartime, which left an imprint on many fates, including children.