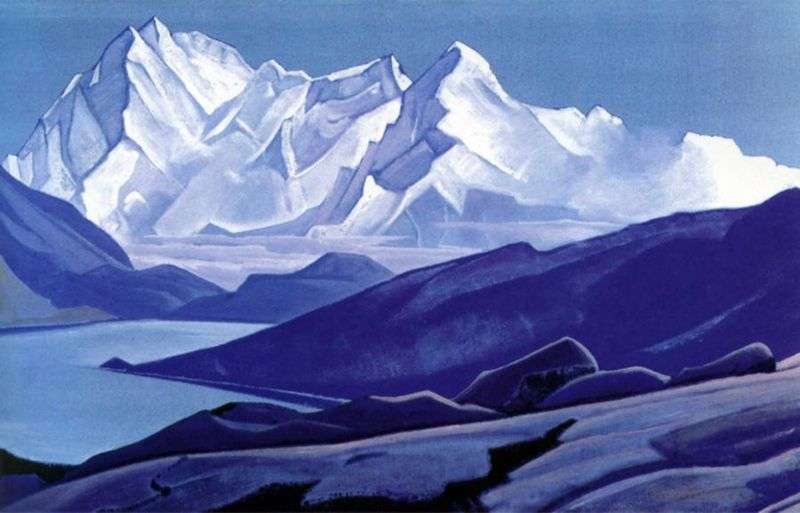 Above the clouds rise majestic peaks of the sacred Himalayas, ascend as a special transcendental country. The highest knowledge, the most inspirational songs, the most beautiful sounds and colors are created on mountain tops. On the highest mountain is Higher.
The eternal snow of the Himalayas is a sacred land – a place where according to legends, the highest Buddhist and Hindu deities reside. This is the place where legends and tales were born.
The painting "Sacred Himalayas" is written as if the artist was at one of the peaks, but not below, in the valley. This quality makes his
pictures of mountains cosmic. Before us opens a panorama from a very great height. To write like this, you need to go to such heights, especially on passes where it is very cold and it is impossible to paint with colors. The artist saw these peaks in the spirit, and in his imagination he was there, where no human foot went.
Each of the paintings of the Himalayan series is filled with its own special meaning and sound. This is not just a landscape, not just a moment of life, but a "pearl of searching", the search for a higher meaning of being. The almighty, mysterious power is hidden in the artist's paintings dedicated to the Himalayas. They are saturated with cosmic energies. They represent the world of stately wise beauty that can heal a person.