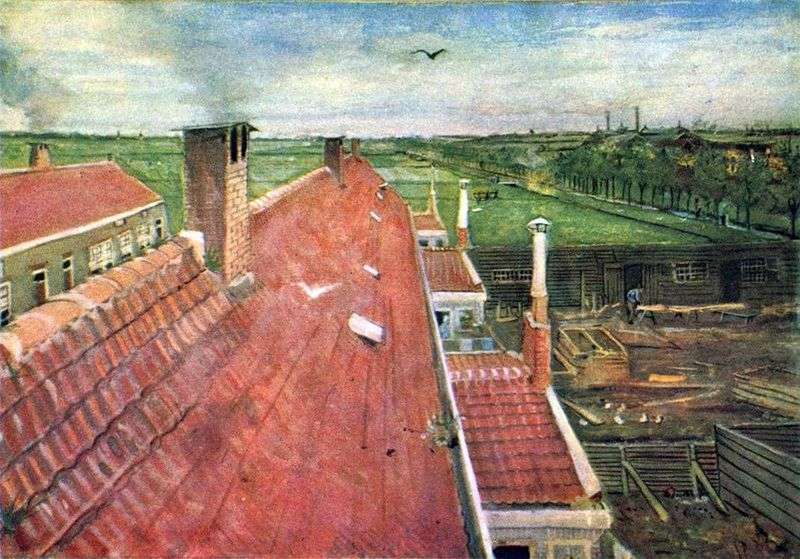 Painting "Roofs: The view from the studio of Van Gogh is one of the earliest works of the artist, it was written at a time when Van Gogh was only learning the basics of drawing and painting, and even then he showed a tendency to landscape.
The picture is a beautifully executed educational work. The artist clearly arranged the composition, reducing the horizontal lines to one point on the horizon. Almost the entire left side of the canvas is occupied by a tiled roof, which extends into the interior of the space. To dilute the horizontal rhythms, the artist depicts several vertical wings of the same intense red color. Thanks to the bright combination, the work looks optimistic and joyful, conveying an upbeat mood.
Even more vivid and colorful picture makes a combination of red color of the roofs and juicy green meadows in the background. With light strokes, the artist depicts carefree clouds in the blue sky, a bird flying in it, far away. Detailed and carefully written out farm buildings in the courtyard of the house, a light smoke from the pipes, a tiled roof texture.
Despite the difficult perspective constructions, the work was done with the workshop with ease, which is expressed both in the clarity of the drawing and in the beautifully chosen coloristic solution.