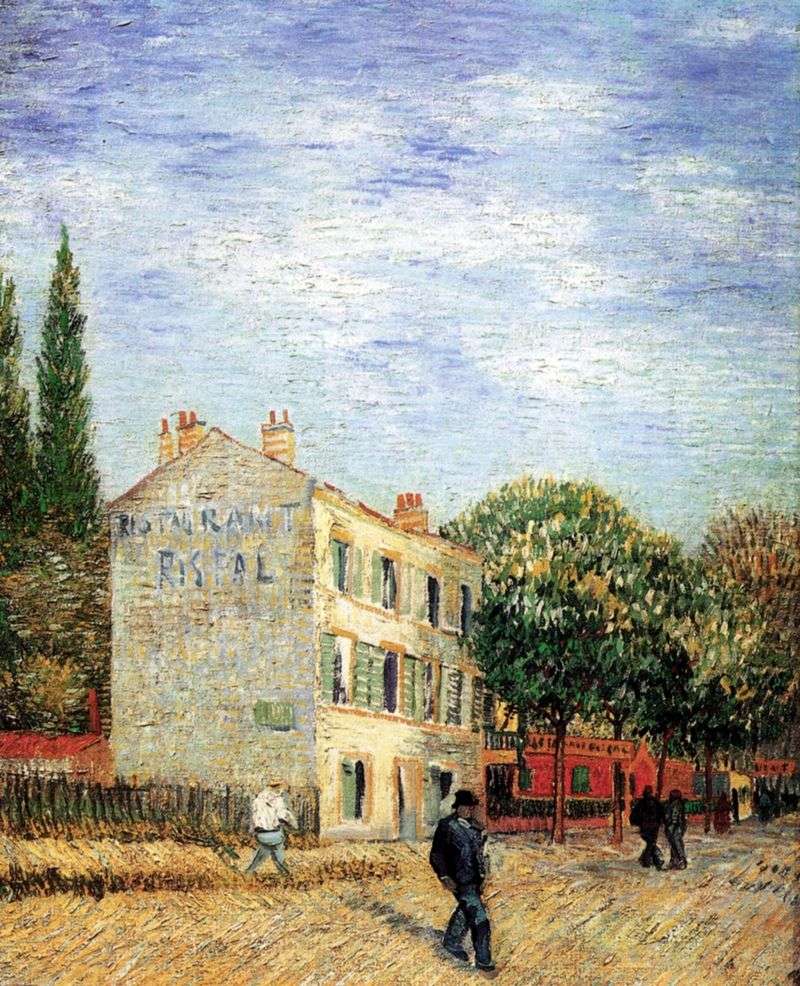 In Paris, Van Gogh is directing efforts to create a cleaner and more vivid palette. For this he constantly writes still lifes with flowers, and also makes in-nature sketches of landscapes.
Drawing on nature, the artist tries to achieve the most vivid transmission of natural light and intensity of color combinations. Most of the studies by Van Gogh are completed works of art, and only a few have served as the basis for more serious studio work.
On this painting, created in 1887, Van Gogh depicted one of the corners of Anjer. Here, the influence of the classical school of painting, whose adherent Van
Gogh was in the early stages of creativity, is still noticeable. In particular, it affected the strictly verified composition of the picture. At the same time, the artist chooses a rather uncharacteristic for landscape painting vertical format.
But the color scheme of the picture has nothing to do with classical painting. Van Gogh used clean, bright colors to convey the richness of natural shades. Most of the landscape is occupied by the sky, neatly prescribed by horizontal strokes. His blue reflexes are visible on the green of the trees and on the pavement. Against the background of shaded crowns, the building of the restaurant stands out as a bright spot. The figures of people walking calmly emphasize the atmosphere of carelessness inherent in this bright canvas.