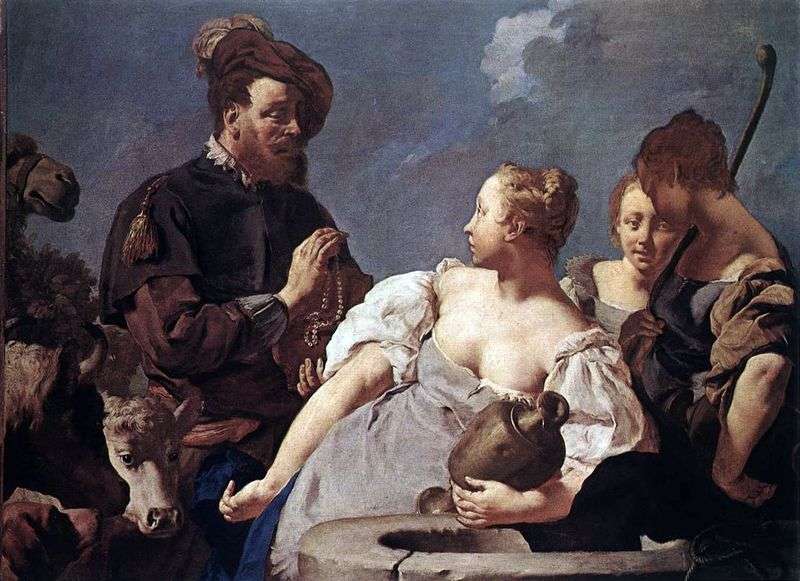 The talent of the Venetian master Giovanni Battista Piazzetta manifested itself in various fields. He was a painter and engraver, was engaged in book graphics, acted as a reformer of the system of academic education, defining compulsory work with nude.
Piazzetta was born in Venice and received his first skills in art from his father, a woodcarver, then studied in Bologna under JM Crespi. Around 1711 the artist returned to Venice. He became a member of the painters guild, wrote altar images, pastorals, portraits, made decorative paintings.
In 1750, Piazzetta was appointed president of the Academy of
Arts, but by his old age he was forgotten and died in poverty. The heyday of the artist's work falls on the 1730s and 1740s. While maintaining the favorite master of the movement of the figures in the composition from the bottom up diagonally, the pictorial art Piazzetta at that time gained the greatest freedom. He turned to a lighter palette, more subtly distributed light and shadow. The characters of works on biblical themes are interpreted by him as contemporaries.
Thus, in the canvas "Rebekah at the Well", the heroine is presented in the image of a young Italian woman surrounded by girlfriends, an episode of Sacred History acquired the character of an ordinary skit, performed with ease and amazing vitality. Other famous works: "The Fortune Teller". OK. 1740. Academy Gallery, Venice; "Ascension of Mary". The mid 1730s. The Louvre, Paris.