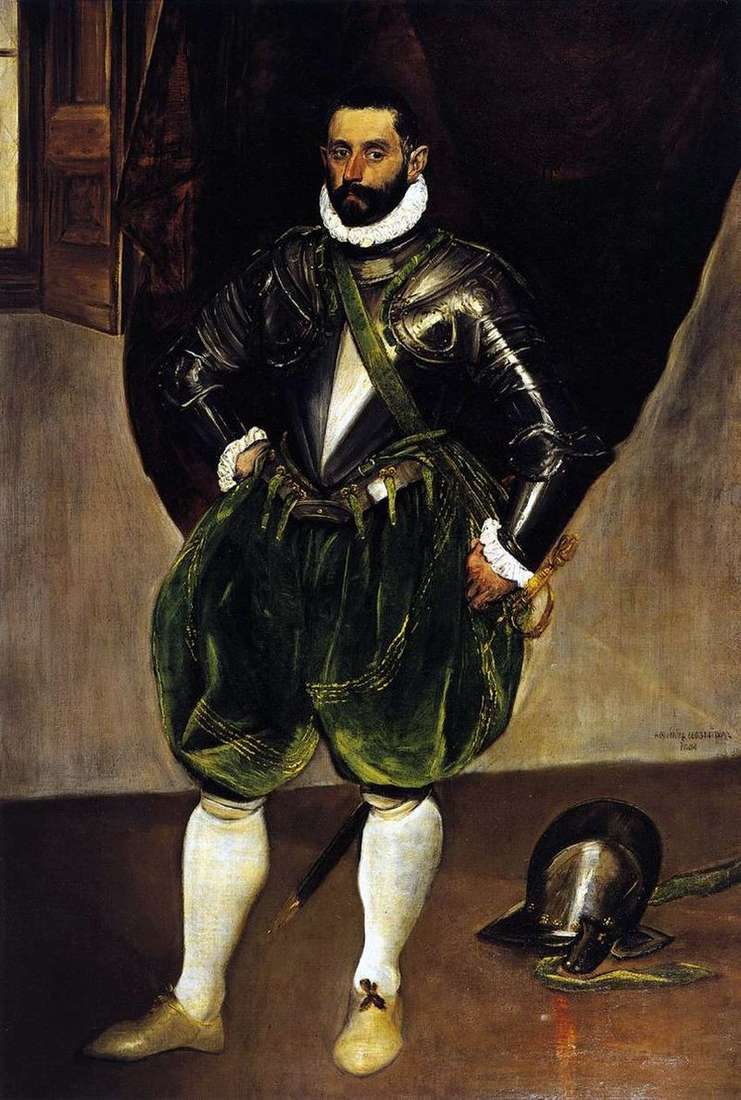 During his short stay in Rome, the young Cretan master Domeniko Teotokopuli, world-renowned by the name of El Greco, is most notable for his growth as a portraitist.
Portrait of Vincenzo Anastasi became the pinnacle of his work of the Roman period. This order defied the skill of the young artist. In all likelihood, earlier he did not paint large portraits in full growth, moreover, so official in nature. Vincenzo Anastasi, a Maltese knight, was appointed "sergente maggiore" – the foreman Castel Sant Angelo in 1575. Probably the portrait was commissioned to commemorate this event.
A helmet, an armor, a green band with a sword, velvet green breeches with gold embroidery – these details are designed to convincingly prove to the viewer that before him is not just a nobleman, but a warrior clothed with a high rank. And El Greco is not limited to these official attributes of a high post. In the pose of the character, in his stocky, muscular body, a strict expression of his face, in all this, the basic virtues characteristic of the military sergeant-spirit, masculinity, steadfastness and remarkable physical strength are glimpsed.
Despite the fact that young El Greco performed portraits with great skill, to this day there were few portraits written in the Roman period. Probably he received few orders because the Titian manner in which he imitated was not widely recognized at that time.