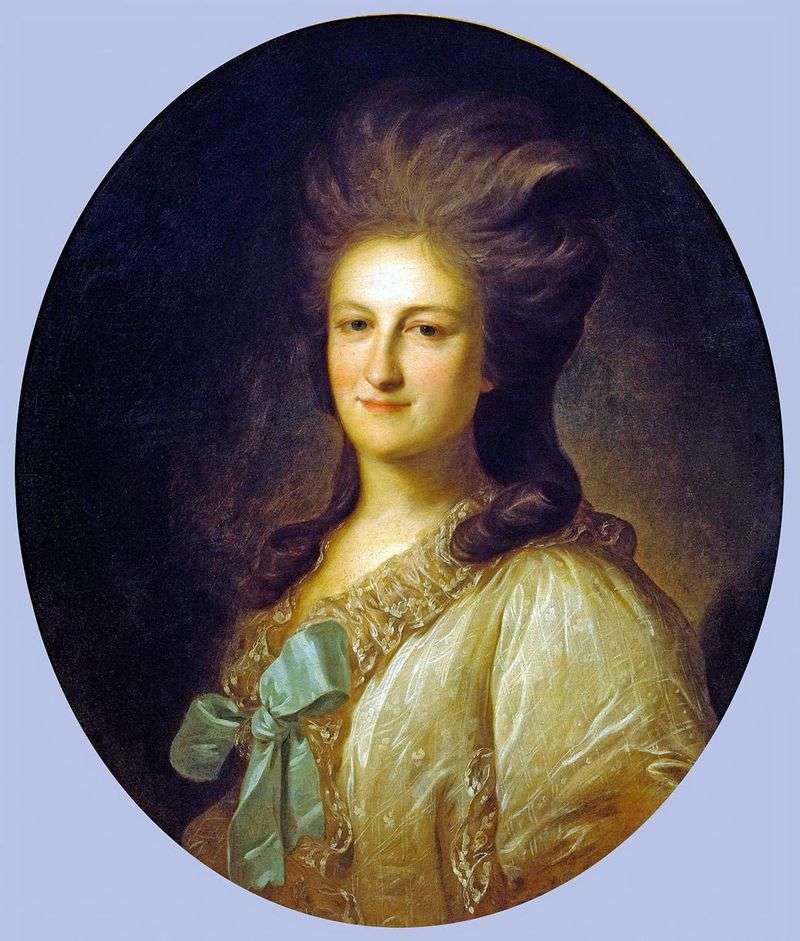 At first glance, the face Novosiltseva restrained, cold and arrogant. But it is necessary to overcome this chill of alienation and look at the face of a woman more attentively – you immediately begin to feel how rich and meaningful her inner world is, how much genuine nobility is in it! Her narrow eyes sparkle with the mind, in their lively eyes a little mocking smile glows with a lot of a seeing and much understanding person.
The same charm is attached to the portrait by the shimmer of light, transparent, slightly cold colors. If we carefully look at the portraits of Rokotov, we will see that the mysterious
half-smile, the mysterious glance of the almond-shaped eyes passes from portrait to portrait.
Rokotov is not a psychologist, he does not seek us to reveal the soul and feelings of nature, but he is a poet and, endowing his models with spirituality, grace, mystery, invites us to try to unravel the nature hidden in man.