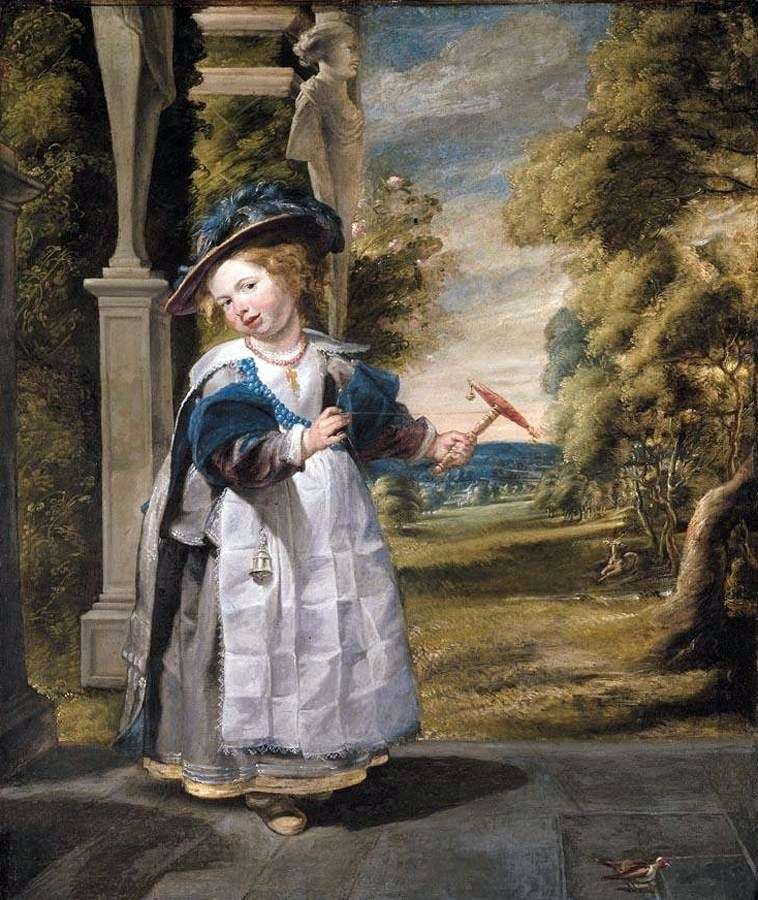 Painting by painter Jacob Jordaens "Portrait of the daughter of the artist Anna Katarina." The size of the portrait is 135 x 114 cm, canvas, oil. In 1635, together with Peter Paul Rubens Jordaens, worked on decorating the festivities on the occasion of the arrival in Antwerp of the new governor of Flanders, Infant Cardinal Ferdinand, as well as on decorating the royal hunting pavilion in Madrid. In the same year the Flemish painter wrote a portrait of his younger daughter Anna Katarina, striking in its sincerity and immediacy.
After the death of Rubens in 1640, Jordans was entrusted to complete the unfinished works of the master, in particular, the paintings "Perseus, liberating Andromeda" and "Hercules", as well as the execution of a large order intended for the English King Charles I – seven paintings of mythological themes from the cycle "History Psyche. "
After the great Rubens passed away, Jordaens actually became the leading master in the Flemish art. Jacob Jordaens during his lifetime was extremely popular. The success of the artist's works was so great that orders for the creation of paintings came to Jordaens from almost all countries and the ducal lands of Europe.