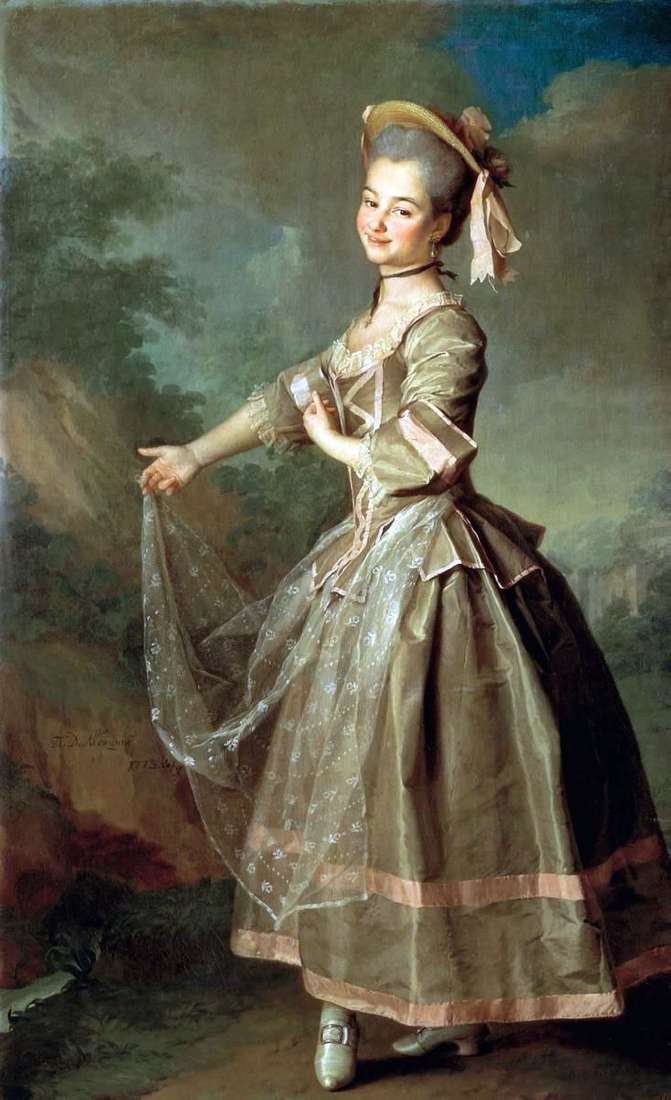 "Smolyanka" Catherine Nelidova captured in her best role – the servants of the Serbians from the Pergolesi opera "The Maid – Mistress", which describes how a clever maid managed to achieve a warm disposition of his master, and then marriage with him.
Gracefully lifting a light lace apron with her fingers and bowing her head slyly, Nelidova stands, as it were, waiting for a wand of a wand. .
One feels that for her the performance is not a reason to demonstrate the "elegant manners" grafted in the hostel. and the opportunity to show young enthusiasm, cramped by the everyday rigid rules of the Smolny Institute. Levitsky transmits a complete emotional dissolution of Nelidova in stage action. The artist builds a rich range of gray-green, pearl and pink tones.