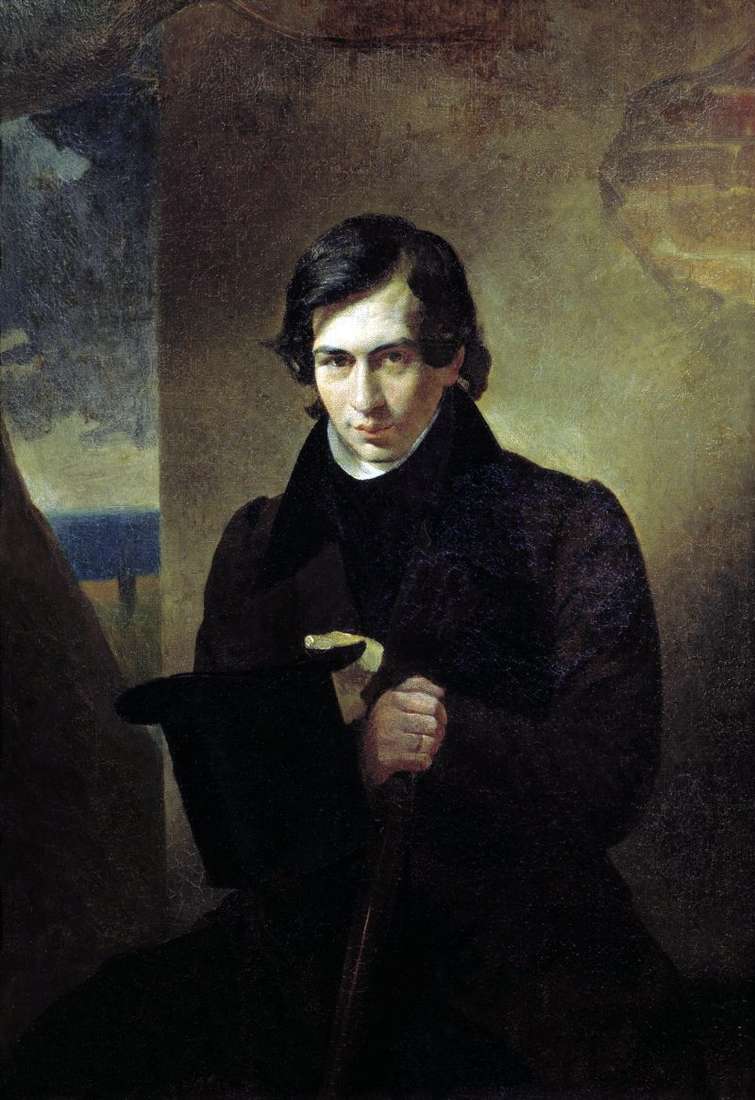 With the poet and playwright Nestor Kukolnik Bryullov reduced M. Glinka, put on the music several of his poems. The three of them formed something like a "brotherhood", of which there were many anecdotes about Petersburg.
"Brothers" often arranged noisy meetings with the involvement of more or less close people, with the company of gossips, with talk about a high, confusing days and nights. Whatever it was, it was Kukolnik and Glinka who were the most intimate friends of Bryullov in those years when, according to the king's order, he lived in Russia. In the 1830s, the tragedies
of Kukolnik enjoyed noisy success, and the playwright was always surrounded by a crowd of admirers of his talent.
Beginning to create this portrait, Bryullov, as is commonly believed, wanted to give a generalized image of the "hero of our time," with a multitude of differently directed spiritual "vectors" and their "resultant", which can be defined as "romantic doubt". This portrait became the first truly psychological portrait in Russian painting.