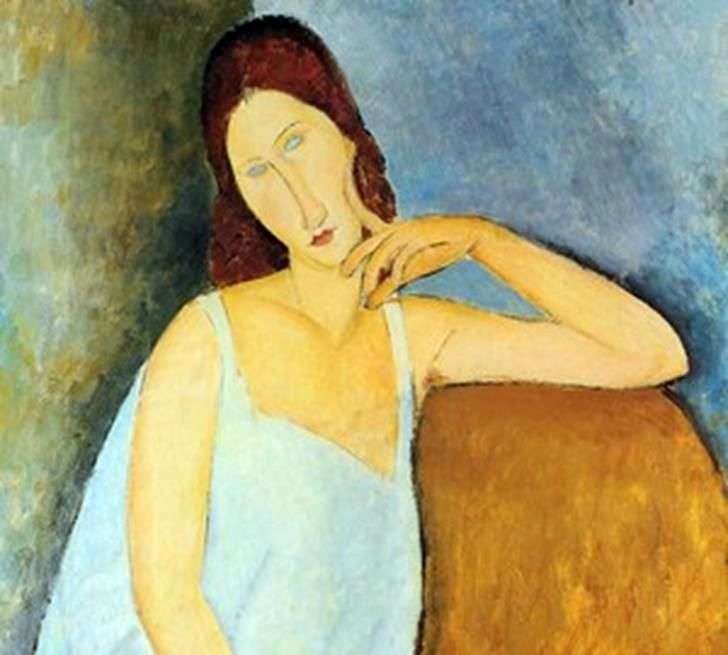 Jeanne Hebuterne Amadeo Modigliani, an artist and companion of his life, often wrote, portraying her with a slightly bowed head, emphasizing thin elongated facial features, a flexible figure and filling with an even blue as the sky with the color of an eye. But at the same time, each portrait of Jeanne in composition, surroundings and color is a completely new work, expressing the artist's surprise to her lover, as if he was painting her for the first time.
In the presented portrait, Jeanne is depicted sitting in a chair, she is dressed in an undershirt, and her hair is loose. In all its guise, the helplessness and slight blissful weakness that a person who has recently risen from a dream comes through. Soft colors – white, ocher, blue – create a warm and bright coloring of the picture.
This portrait of his wife and muse Modigliani wrote during a serious illness, shortly before his death and the death of Jeanne, who could not bear the separation from her beloved.