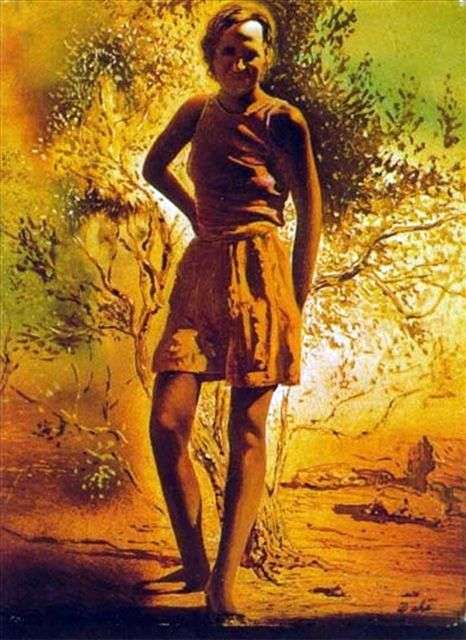 This is one of the many portraits of Gal. The artist painted her standing full-length on the background of a spreading bush or a low tree. She stands in a relaxed position; One arm is bent at the elbow and lies on the waist, the other is wound behind the back.
Gala is dressed in summer. She wears a short skirt, revealing slender legs, and a T-shirt with wide straps. She smiles and squints up from the sun, beating in the face.
The color range of the picture – from pale golden to brown – creates a feeling of a hot summer day.