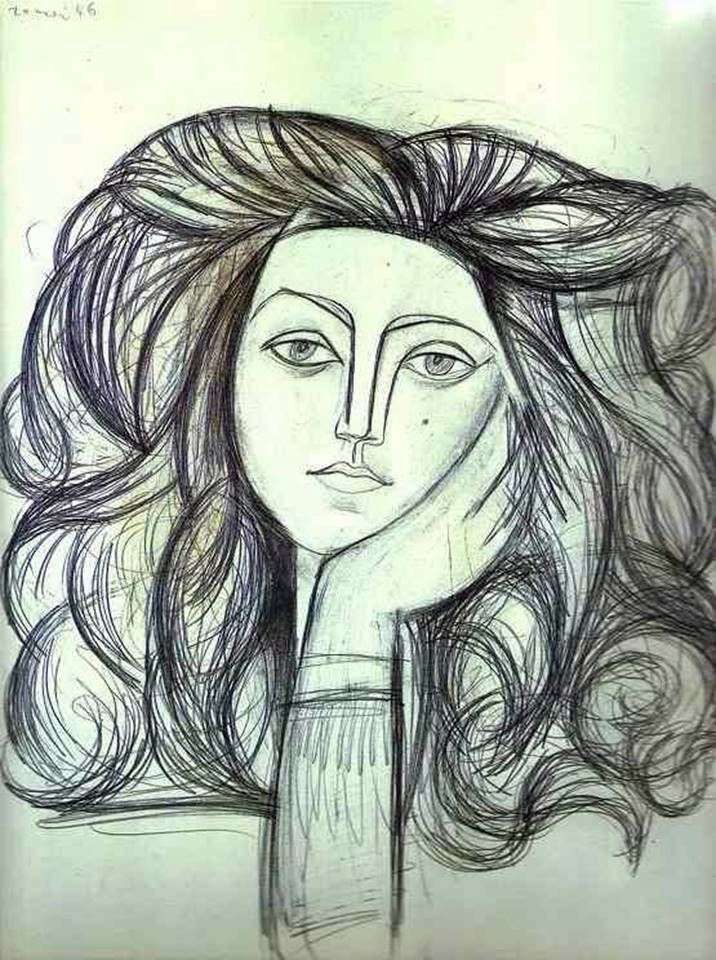 This is one of the most lyrical portraits of Francoise Gilot – women, looking at the photos of which, you understand that there is something unearthly in her that distinguishes her from those around her. Picasso met with Françoise in 1946. At first they were brought together by art, after a while the novel began, which lasted almost ten years.
Relationships were not simple: the artist was constant only in love for the muse; nevertheless, this time he did not leave, but was abandoned. Realizing that the best remained in the past, Francoise left Picasso, becoming the only woman who broke the bond with
him at will.
It had passion, inner determination and firmness. This was reflected in the portrait of 1946: in the definition of lines, the composition of the work. Particularly bright detail – hair, curly and loose, giving an idea of the character of the woman depicted.
Her resemblance to Françoise Gilot, captured in photographs, is hard to guess, but her soulfulness is quite. For an artist, being able to recognize a person is very important. It's hard to do that if you don't love. Love, apparently, was.