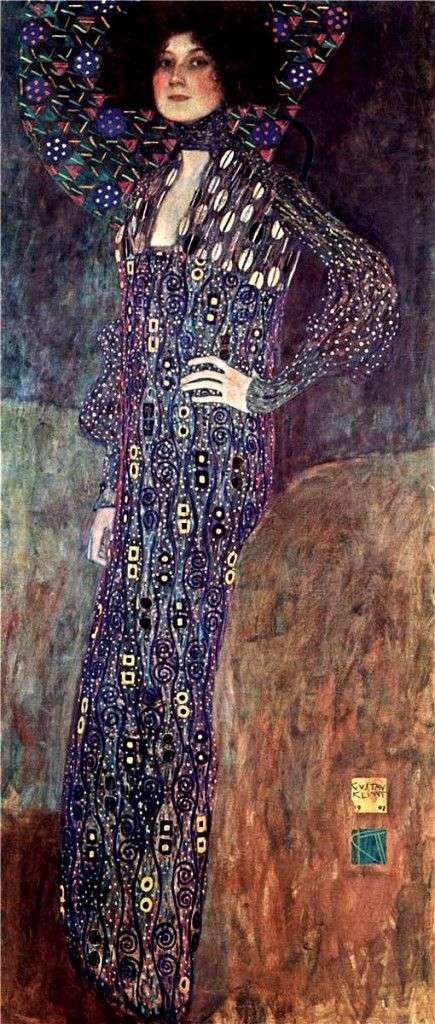 In one of the periods of his work Klimt was fond of Japanese engraving, and this influenced his further style of painting. Innovations can be seen on the vertical format of the picture, flat elements and squares with the artist's signature, which were used in the painting of the east.
The clothes of Emilia are decorated with many small details of gold color, peculiar to the new style of Klimt. In a certain period of her life she herself was a designer of clothes, which was liked by many Viennese women of fashion of that time. The outfit of Emilia looks slightly fantastic, cosmic. But because of the flat image, which gives the impression that her body does not have a relief, you can still decide that the outfit of the model in this picture was invented after all by Klimt.
Klimt created this work with great diligence and hope, he wrote it with all his heart and love, but, unfortunately, the portrait of Emilia did not like, and the artist promised to write one more, but never wrote.