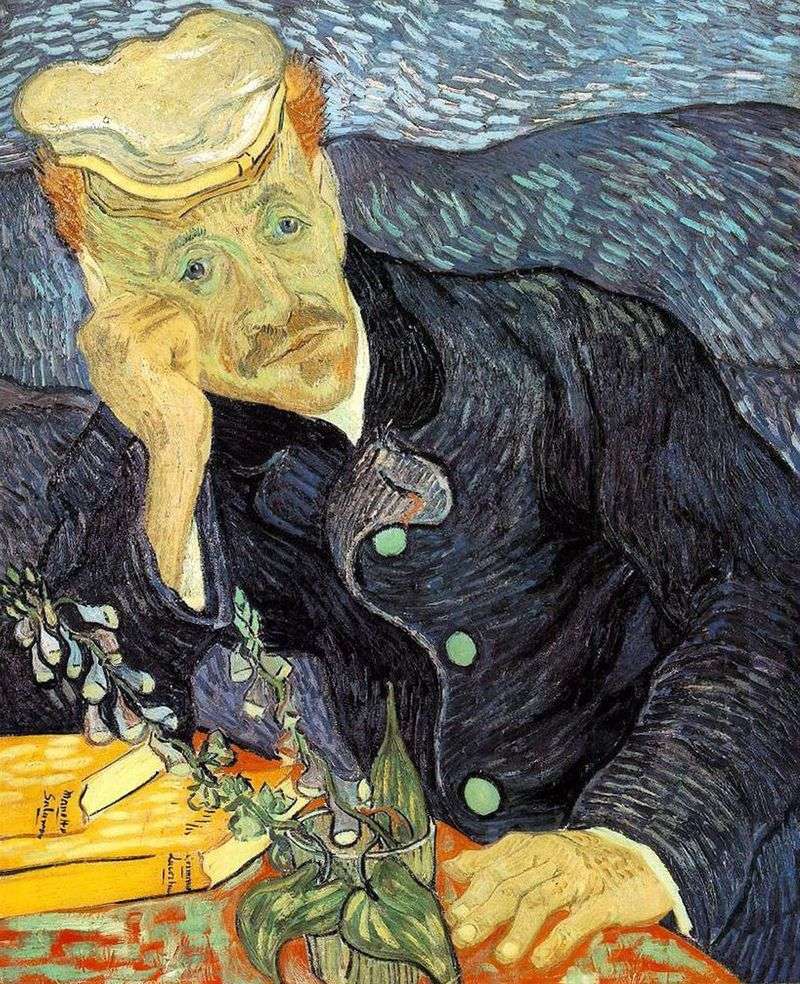 Portrait of Dr. Gachet is one of Van Gogh's most famous works, remarkable for a number of reasons: it was created in the last months of Vincent's life, and the person captured on it is the subject of lively debate. Was Dr. Gachet competent?
What Vincent wanted to say, addressing Theo with these words: "First of all, he is much less healthy than I am, or at least as sick." This portrait is one of the most famous yet and because he owns the record as the most expensive canvas, sold at auction. May 15, 1990 Portrait of Dr. Gachet was bought within three minutes by Rio Saito, Japan's second-largest paper manufacturer, for 82.5 million US dollars. The record remains unbeaten, but the irony afterword to these trades is the recent news that the work was bought back by Christie for one-eighth of its price.
This indicates a serious change in the viability of the Japanese community of collectors compared with the peak that was observed in the eighties of this century. In fact, Vincent wrote two portraits of Gachet: this one and his attendant. In the original systematic catalog, Jacob Baart de la Faille points out that this work is superior to the other, but the editors of the 1970 catalog disagreed with this point of view and found both portraits executed with the same skill.
Whatever the opinion of the publishers, it is clear that this portrait of Gachet has a more colorful history. Pay attention to the plant near Gachet. This is digitalis, from which the digitalis preparation is made. Some consider it a symbol of the profession of Gachet. Perhaps this is an indication that Van Gogh was treated with digitalis when he was under the tutelage of Gachet.