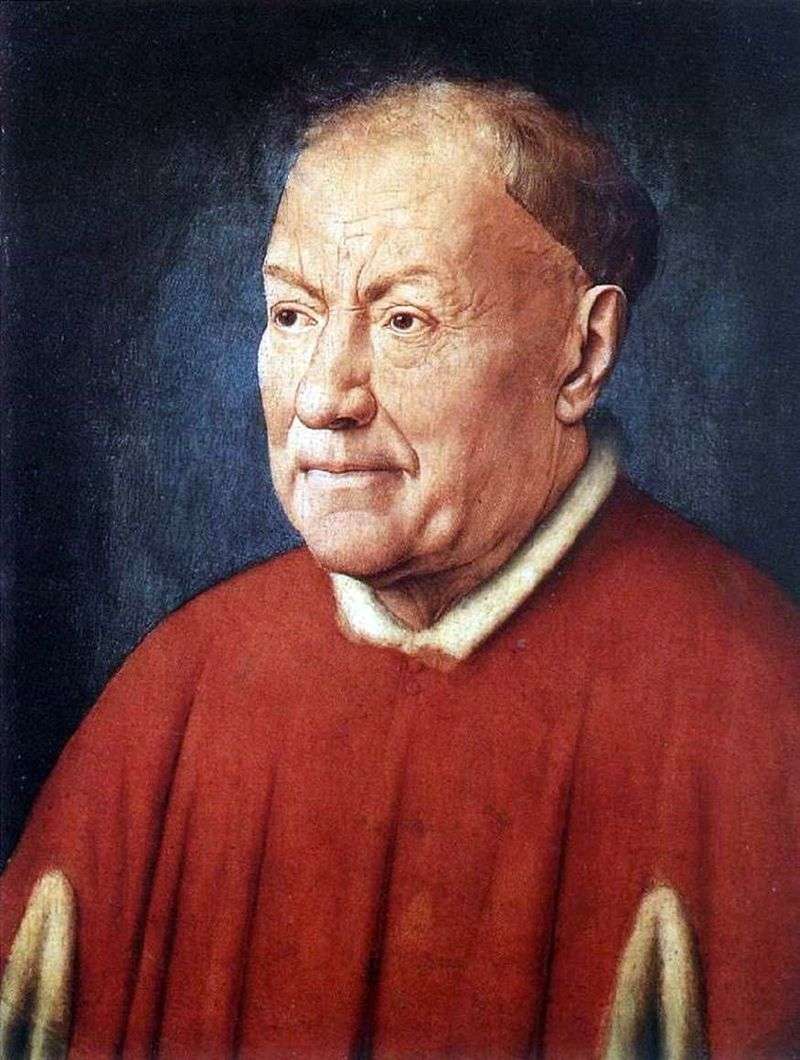 Jan van Eyck painted the one who came to the Burgundian court as the papal legate of Cardinal Niccolo Albergati in 1431. Jan van Eyck carefully transferred facial features to paper, several times returned to lines that did not satisfy him, noted in the inscription the color of his eyes and other details necessary for painting.
All this is explained by the preparatory, draft assignment of the drawing. However, it is wonderful that the master makes no attempts to reveal the character. Moreover, the painter does not seek to define the image of man. Unlike the Italians, Jan van Eyck does not try to decisively cut the figure out of space, to give it an independent activity.
Here is a parallel to the Ghent altar; in the figures of Adam and Eve, the anatomy, the body's design was transmitted fairly roughly, while the surface of the skin – with a rare observability. The attention of van Eyck is attracted not by the sculptural mass of the head, but by the soft suppleness of the senile skin, and if we talk about interpreting the personality, then not the person's ability to act, but his individual facial expression.
The very idea of using the model as raw material for artistic generalization would frighten him with its hereticality. Performed somewhat later by the artist, the picturesque portrait of Albergati is harder, harder, more energetic. And here, not so much the difference between the preparatory draft and the final work, as a different approach to the tasks of portraying and a different view of man. You can already talk about the image depicted by Niccolo Albergati.
The exaggerated interest in the transfer of "naturalness" of senile skin has disappeared. If in the drawing of Niccolo Albergati the most artistically active part of the artist was the mouth, then attention is accentuated in the eyes of Niccolo Albergati. It seems that the artist is looking for not yet clear and for himself, but already perceived by him the internal properties of man, which can not be revealed by a single reverential reproduction of living nature.