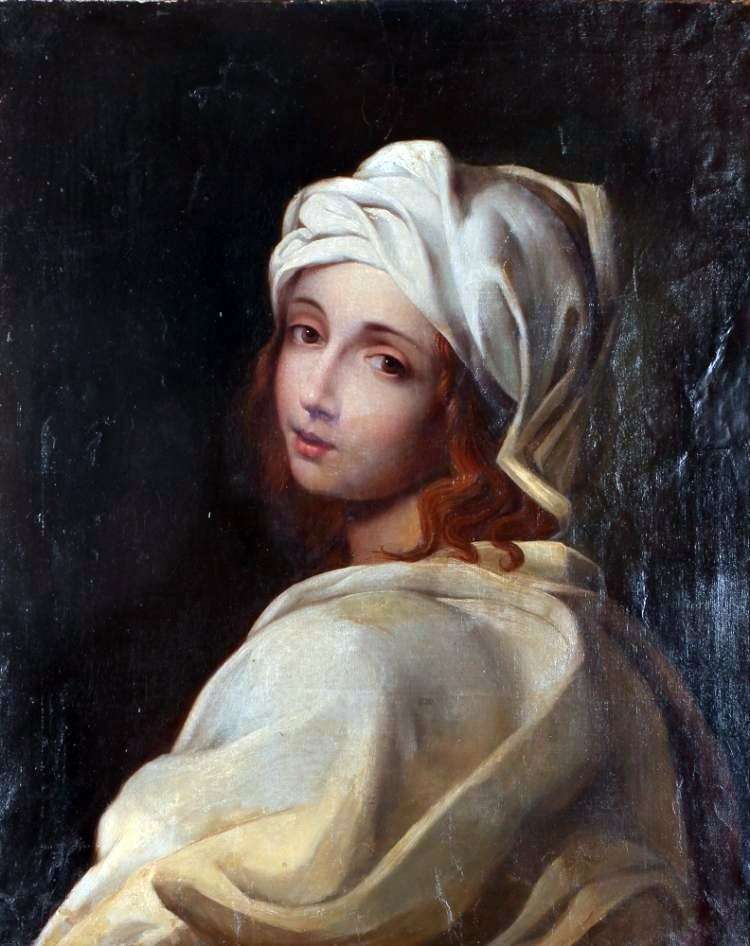 Painting by Italian painter Guido Reni "Portrait of Beatrice Cenci". Portrait size 64.5 x 49 cm, wood, oil. The dating of the painting is tentative. In any case, the portrait painted by the artist Guido Reni is so alive that it is hard to believe that the picture was created after the execution of the beautiful Beatrice Cenci.
The heroine of one of the most famous Italian criminal proceedings, Beatrice Cenci, was the daughter of the noble Roman Francesco Cenci. Born in 1577. It was a time of utter moral dissoluteness, somewhat diminished by the middle of the 16th century under the influence of a severe Catholic reaction. The loss of virginity was the cause of all the misfortunes of Beatrice: her father began to treat her so cruelly that Beatrice Cenci decided to kill him.
Her stepmother and Beatrice's brother, Giacomo Chenchi, joined this plan. The assassin killed the old man Francesco at the end of 1598. The case opened, and under the most terrible torture confessions were torn from the accused. Requests and efforts were made to save the beautiful Beatrice, but the father, who wanted to take possession of the property of this rich family, flatly refused to pardon the accused, referring to the fact that the killings of the parents were frequent in the Church Region and that an awesome example had to be shown.
Beatrice Chenchi, Giacomo and their stepmother were executed in the autumn of 1599. Their younger brother was pardoned, but their dad nevertheless confiscated their property. The amazing beauty of Beatrice and her terrible fate made her the subject of numerous works of elegant literature and folk songs. The very process of it is one of the curious monuments in the history of Old Italian legal proceedings.