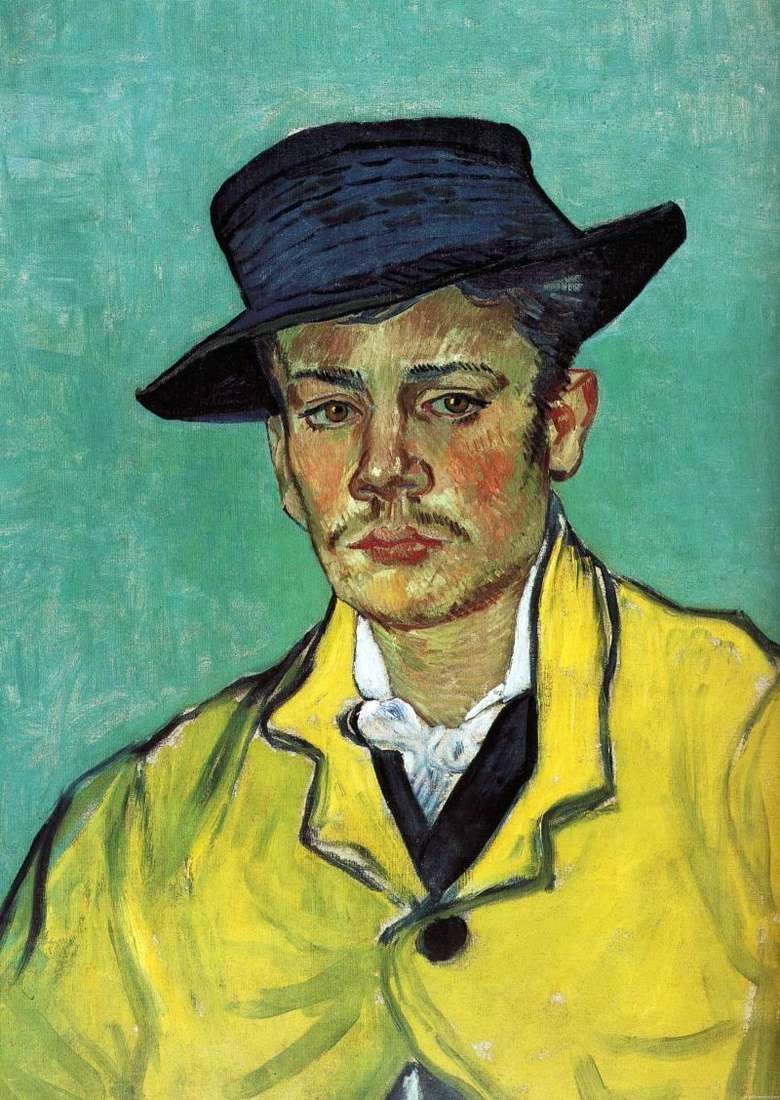 Van Gogh wrote two portraits of seventeen-year-old Arman, the son of Rulen. Both were completed in November 1888, but neither the size of the canvas was originally planned. One shows a young man in profile, dressed in a navy blue suit and the same color hat; another, probably the first version, represents Arman Roulin full-faces in a lemon-yellow jacket and a contrasting hat and blue vest.
Both paintings have a very simple composition, they represent a young man without any additional details, ornaments or landscapes, as for example in the portraits of the parents of Roulin or others, where colors, decorations or costumes are an attempt to introduce a multi-level meaning.
What is remarkable, in both paintings there is a serious facial expression, almost gloomy and sad. These features contrast with the almost dandy Arman costume, dashing hat-fields and carefully written tie.