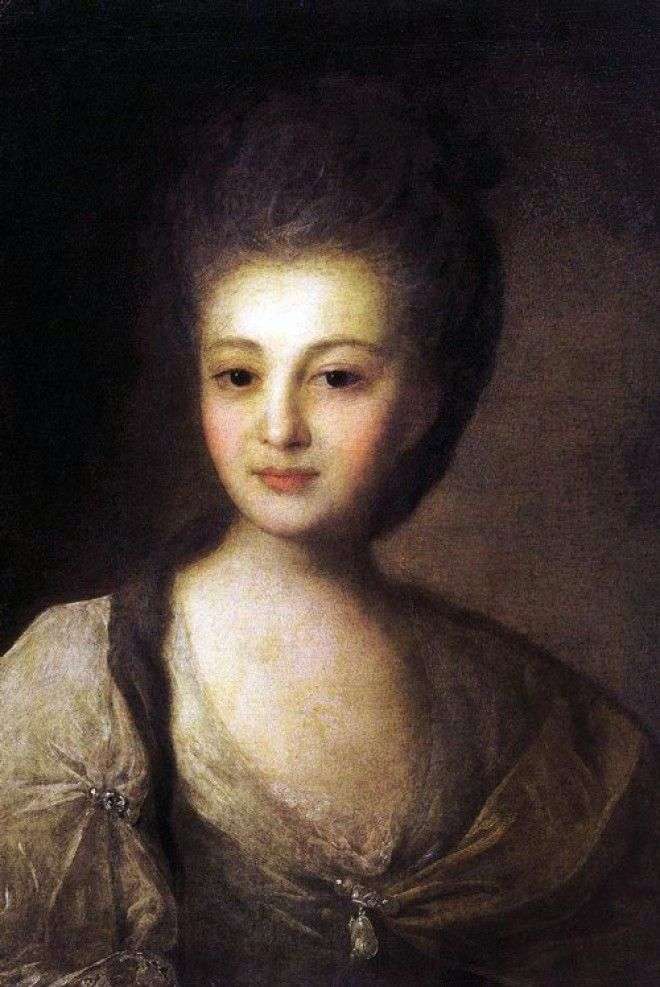 The portrait of Alexandra Struyskaya is undoubtedly the most brilliant image of an ideally beautiful woman in all Russian portraitism. Pictured is a charming young woman, full of captivating grace.
Sleek oval of the face, thin flying eyebrows, light blush and thoughtful, absent look. In her eyes – pride and spiritual purity. The portrait is painted with colors and light. Shadows elusively pass into the light, ash-gray tones flow in blue, and pinkish – in pale gold.
Light play and color gradations are not noticeable and create a slight haze, perhaps some kind of mystery. Alexandra Petrovna – N. Ye. Struysky's second wife, whose double portrait F. S. Rokotov wrote at the same time. She is 18 years old, she is married for the first year. F. S. Rokotov, as a friend of the family, obviously did not treat the one portrayed only as a wealthy customer. The legend of the artist's love for his model has been preserved. The legend, of course, is inspired by the particularly successful execution of the portrait.
It is unlikely that it was in fact. But to unite these two names with a love affair is very tempting: after all, we don't know a single woman – the chosen one of the artist. Whether he was married, we certainly can't say either. Although, of course, Alexandra Petrovna in her youth could not leave indifferent any man's heart… Alexandra Struyskaya was called upon to become the eternal muse of her husband, a poet. An inspired spouse devoted a great many verses to her.