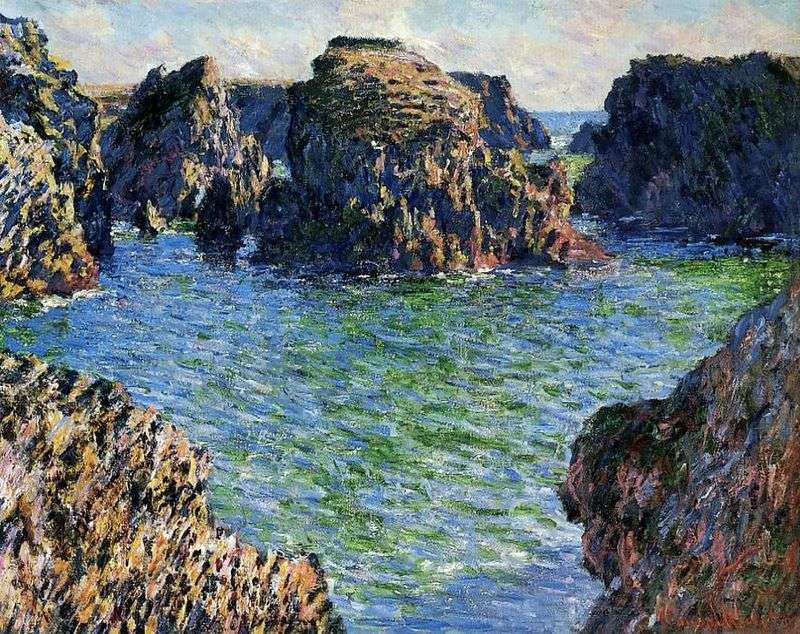 The landscape belongs to a series of paintings from 1886, painted in Belle–le-sur-Mer, but judging by the date, completed in Giverny, on his return from the island. Ridges of rocks, waves breaking on cliffs are interpreted in other works of the series in a different way.
This composition causes a feeling of closed space in which green highlights on the sea surface, as if yielding to a continuous but not too turbulent flow, rise upward to the monumental cliffs, drawing the viewer's eye to the sky covered with clouds.
In the picture there is a certain gloom and monumentality, which is typical of the works of the 1880s. – the years of transition from the more direct, visual and less emotional art of the previous impressionistic decade to the expressive art of the future changing reality.