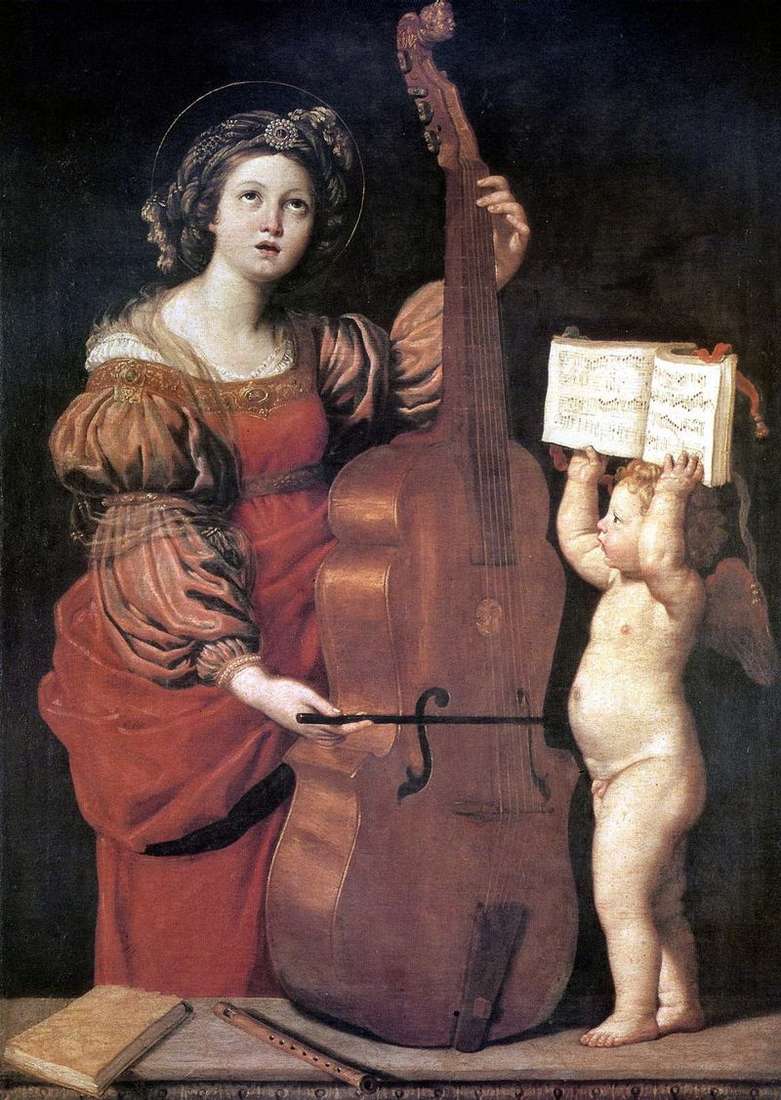 "Musicalizing St. Cecilia with the Angel" the intellectual and artistic principle that this image is endowed with brings us to a clear awareness of the beauty of inspiration.
Almost Raphael's mastery of artwork is saturated with such color gradations, a push that could only give the painting of Veronese; the very theme of the picture, apparently, had for the artist the original attractive force. As one of the chroniclers of the Bologna school noted, Domenichino, while still a child, "loved music to the extreme… although he did not really know how it is performed."
On questions of theory he expressed himself with such knowledge of the matter that he was respected by experts. He had a harp and harpsichord, rebuilt in the discovery of the old chromatic harmony, but in the film music is performed on the seven-stringed viola, and perhaps in the manner of the composer Claudio Monteverdi, distinguished desire for a clear expression of emotions. The saint's prayer tells us that "the Virgin of Cecilia sang to the one Lord, saying to him: give cleanliness, O Lord, to my heart and my body, so that I do not perish." Before working on this picture, Domenichino painted a chapel in the church of San Luigi in honor of St. Cecilia, whose body, miraculously left imperishable, was discovered twenty years earlier in Rome.