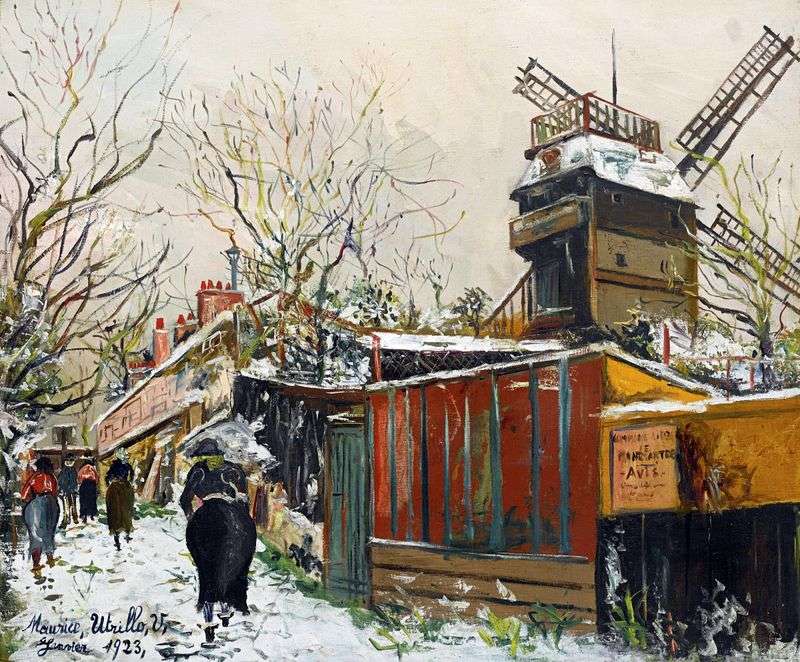 The art of the French artist and graphic artist, who sang Paris in his paintings, is not usually associated with any artistic trend. Maurice Utrillo was born in Paris, in the family of artists. He began to study painting early, as a hobby, and did not receive systematic art education. In 1903-1906 the first landscapes of Utrillo appeared, written in dark, saturated colors. These were the views of the environs of Paris, the quarters of Montmartre, Mont Manfy and Pierfit.
Especially famous were Utrillo's paintings related to the so-called "white period". At this time, his favorite themes were the houses, cafes and churches in the quiet desert outskirts of Paris: "Cul de Sauvignon", "Place du Tertre". In 1913, the first personal exhibition of the artist in the Blau Gallery took place. From 1914 a new stage in the artist's work began. The palette, the colors became brighter, the style more linear. Utrillo's name was closely connected with Russian art: he performed scenery for Russian ballets by S. P. Diaghilev.
"Moulin de la Galette under the snow" – one of the typical pictures of Utrillo's work. The picturesque manner of this work, the desire to convey the impression of the landscape brings it closer to the works of the Impressionists. Other famous works: "The Church in Mourning". 1912. Private collection; "Norven Street". 1912. Kunsthaus, Zurich.