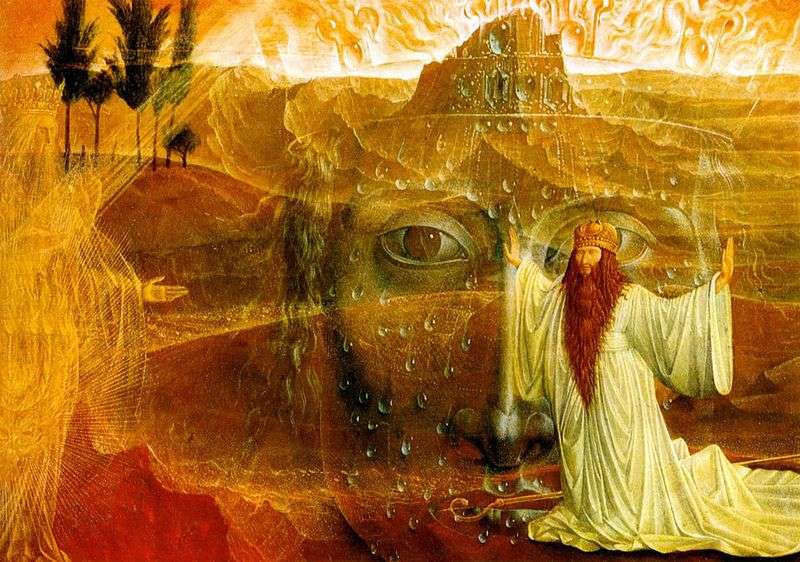 Austrian painter and engraver Ernst Fuchs – one of the largest representatives of "fantastic realism." He studied at the Vienna Academy of Arts, in the early 1950s, along with other Viennese realists joined the "Art Club" and the surrealist group "Dog". In his work, Fuchs mainly appealed to biblical and mythological themes. His works combine elements, "quotes" from Bosch, medieval paintings with motifs inspired by the art of modernity, the mannerists.
In the second half of the 1950s-1960s, Fuchs repeatedly turned to the themes of the five books of Moses,
forming the Old Testament prophet, which criticism found his desire to emphasize his Jewish roots. "Moses and the Burning Bush" is one of the most famous works of the master, in which the features of his artistic method and outlook were fully revealed. Other famous works: etching "Solomea, cutting off the head of John the Baptist." 1948; "Solomon". 1960's. Museum of the History of Art, Vienna.