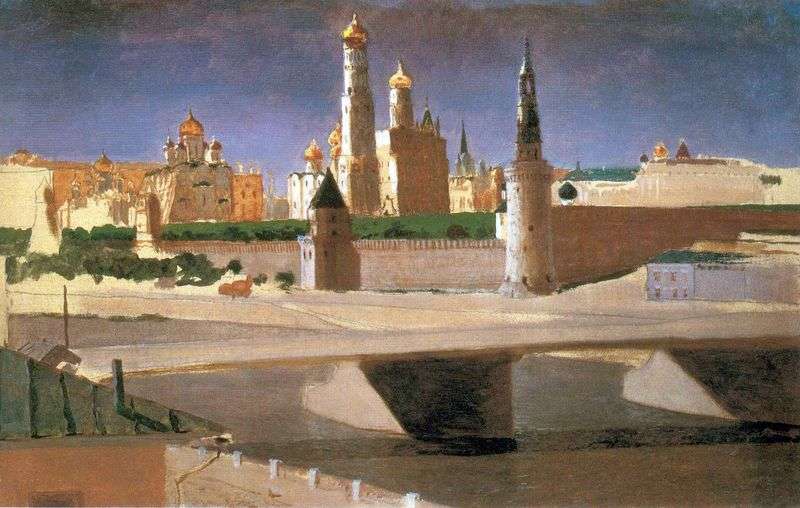 Landscape preferences of Kuinji are obvious – most of all he liked to depict forests, fields, rivers, sea and mountains. But, generally speaking, the artist did not invent any limitations in advance.
This he taught his disciples, who brought to us the living voice of the master. He respected someone else's idea: "Everyone can think in his own way," Kuindzhi said, "otherwise art would not grow." But, respecting someone else's idea, he left for himself the right to freedom of choice. He was considered unsurpassed in the depiction of moonlit nights and the river smooth surface, but he – if suddenly attracted the heart-could become interested and, it would seem, completely "alien" themes for himself.
For example, look at the window of your apartment and start writing the views of the Vasilievsky Island – these species are now stored in the Russian Museum under the all-explanatory title "View from Kuinji's apartment in St. Petersburg at the corner of the 6th line and Maly Prospekt Vasilievsky Island." Or depict the winter city roofs, something reminiscent of Savrasov's experiences in this genre – this work of 1876, characterized by a keen interest in the things seen through moist air.
However, the Moscow landscapes of Kuindzhi, such as "Moscow: View of the Kremlin from Zamoskvorechye" are more famous for bright sunshine.